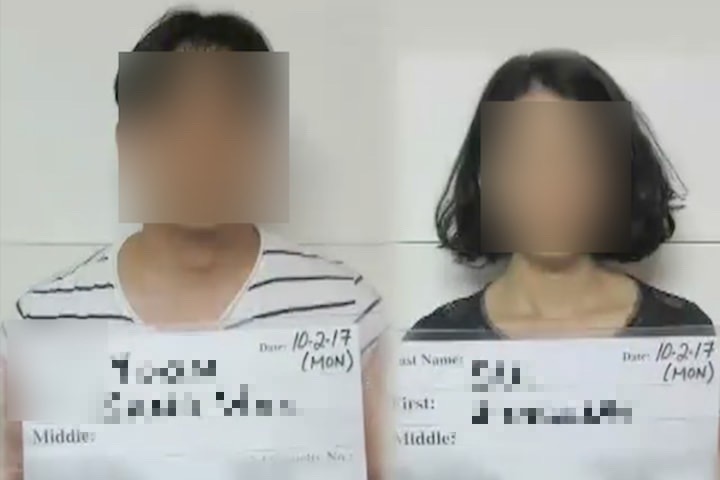 Tropical Getaway: S. Korean Couple, Car-Locked Children, Guam Courthouse
It took only three minutes for a South Korean judge-lawyer couple's tropical getaway to turn into a shameful fiasco. Or maybe it was 45 minutes.
The story starts with a heartrending tale that comes up every summer: children left unattended in a stifling car by negligent or forgetful parents. In extreme heat, children can lose consciousness or even die in such cases. Yoon and Sul are accused of leaving their two children, ages one and six, in a locked car while they went shopping at a KMart in Guam (The full names cannot be disclosed in South Korea because it is illegal).
Around 2:30 p.m, a witness found the kids slumped over and unresponsive in a locked car in the "sweltering heat" and called the police, local news outlet Kuam News reported, citing a court document. At 3:15 p.m, 10 minutes after the police arrived, Yoon and Sul returned from shopping to find a crowd of police and reporters surrounding the car, whose front door had been pried open.
While the kids were unharmed, the couple was charged with child abuse and leaving children unsupervised.
What started as a story about kids in danger then quickly became a story about class and privilege. Hearing the news, many South Koreans criticized the couple for disgracing the country overseas. One particular source of rancor was the fact that they were an attorney and a judge (they reportedly told police on site that they were "highly educated"). As legal professionals, they should have known the law better. And netizens speculated that they might have flaunted their elite status in an attempt to get away with their misdeed.
Enterprising netizens — or "online vigilantes," as such netizens are often called — soon dug up the couple's personal information. Full names, ages, and mugshots were spread online, which often happens when an incident goes viral in South Korea.
In an interview with a local media outlet, the husband Yoon bristled about what he described as rampant inaccuracy in media reports. "South Korean media only cited the local reports from Guam, while not even contacting me," Yoon said, adding that the Guam media only copied the court document, without fact-checking with the couple. Many netizen speculations were based on the Guam media reports, which cited the court document. Korea Exposé was unable to locate the original. 
Unconvinced South Koreans continue to trash the couple online. Yoon and Sul were each fined 500 dollars in Guam for petty misdemeanor after the court dismissed prosecution. Back in South Korea, the couple may be fined at most 30 million won (over 26,000 U.S. dollars) for neglecting the children. Sul, the wife and the judge, may also be reprimanded for publicly degrading the Korean court. 
Cover image: A South Korean judge-attorney couple was arrested in Guam for leaving their kids unsupervised in a hot car while shopping (Source: Kuam News)
Become a subscriber to access all of our content.