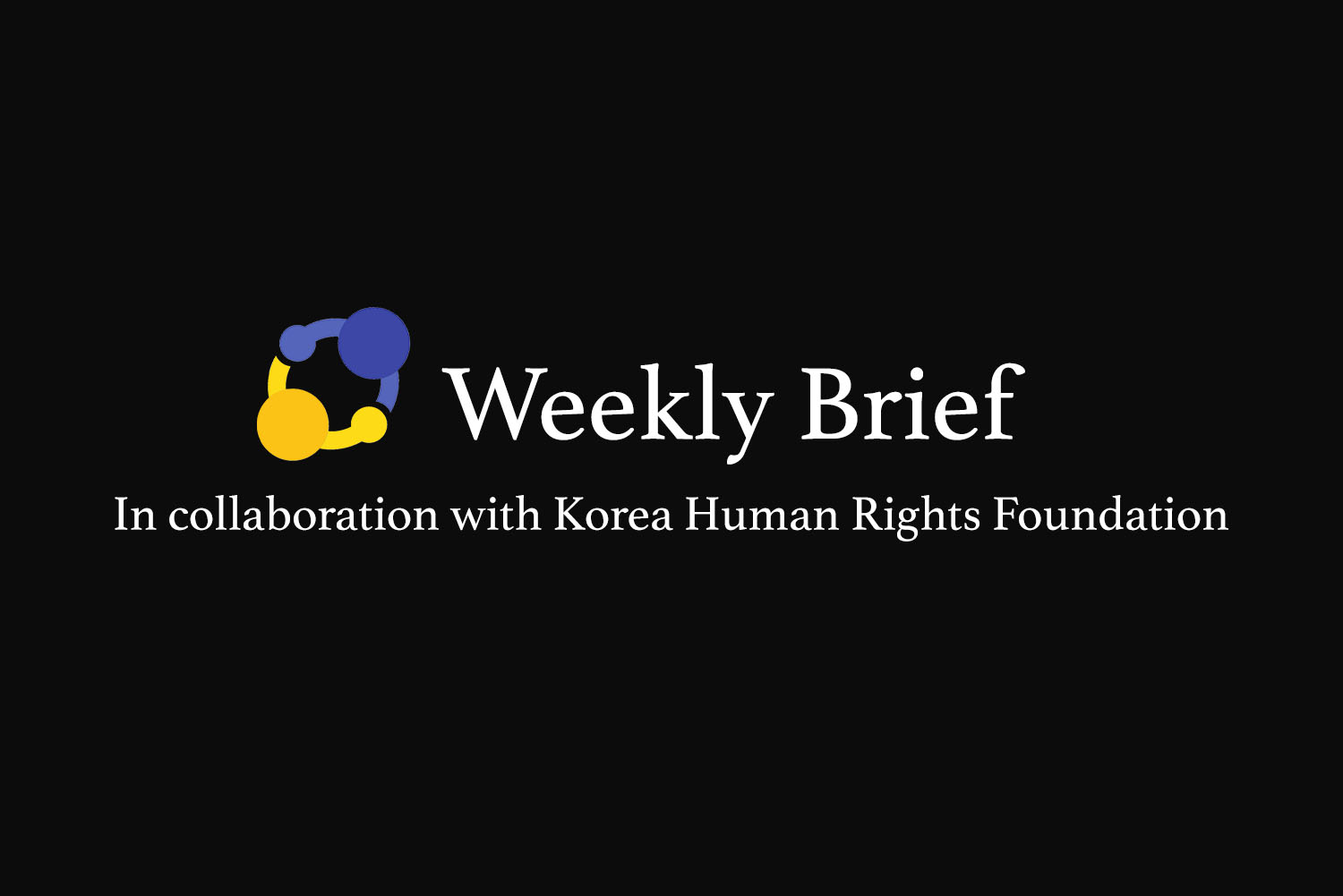 Weekly Brief: Sept. 19th - Sept. 25th
RIP, Baek Nam-gi
Baek Nam-gi, the farmer knocked over by a police water cannon, has succumbed to his injuries (a skull fracture and brain hemorrhage) and passed away yesterday after being in a coma for the last 10 months. He was 69. As of press time there is a sit-up protest calling for the government to not conduct an autopsy. We've discussed the hearing being conducted into Baek's injuries at last November's mass demonstration both last week and the week before.
Running away from a bad home doesn't mean life on the streets is any easier
A survey of runaway girls in Daejeon revealed that 38% of them have engaged in prostitution at least once in exchange for food, a place to sleep, or for money needed to survive life on the streets. The number of participants in the survey was low (n=98), but studies in Seoul for instance have produced similar findings. As mentioned a few weeks ago, the legal age of consent in South Korea is 13, making it difficult for police to prosecute those who purchase sex from children or teenagers. To learn more about life on the streets for these girls, the Hankyoreh ran a series in 2012 that is still well worth a read: parts 1, 2, 3, 4, 5 (part 6 in Korean only).
These stories should be on the packaging
As we reported a few weeks ago, a recent report published by Advocates for Public Interest Law (APIL / 어필) detailed the abuses faced by migrant workers in South Korea's fisheries industry. As a follow-up to that, the Korea Times has published interviews with the lawyer behind the report and some such migrant workers which go into detail about how the EPS and the nature of the industry make such abuses possible. The workers stories are more or less what you would expect, but hearing the individual stories hits much harder than cold statistics.
Effective policy or over-policing?
A long piece at the Korea Herald casts doubts on the efficacy and motivation behind the recent sexual harassment crackdown on the Seoul subway system. Interviews with individuals charged by undercover officers on the basis on ambiguous footage from overcrowded subway cars and in some cases without any claim of harassment by purported victims reveal a system in which accused are pressured to plead guilty and pay a fine rather than take on the larger burden of mounting a legal defense. Annual increases in government revenue from fines have been double that of the annual increases in GDP since the current president took office, suggesting that efforts to make up for a shortage in revenue led to this type of over-policing.
Repeating quakes, repeating reactions
On Monday evening there was another powerful aftershock (4.5 magnitude) in Gyeongju, just one minute shy of being exactly one week after last Monday's earthquake. Politicians once again criticized slow response of the national alert system, and the Ministry of Trade, Industry and Energy reassured the public of the safety of the nation's nuclear power plants, including moving their plans to reinforce all plants forward to 2018. And again, environmental groups called for a halt to the plans to build two new plants near the now clearly active Yangsan fault line and a phasing out of all current plants.
Joint declaration on denuclearization goes out the window
As North Korea inches closer to potentially deploying nuclear weapons with its 5th nuclear test two weeks ago, the idea of South Korea redeploying US nuclear weapons or developing its own is once again in the public consciousness. This isn't the first time hardline right-wing politicians have called for nuclear armament, but their rhetoric seems be having an effect, with 58% of citizens polled recently potentially supporting such a scenario. As expected, higher-ups in both Seoul and Washington have flatly rejected the possibility.
Your dose of positivity
Graduates from an elementary school equivalency program at a school in Daegu this week include a proud 91-year-old woman who has plans to continue on to middle school. There are many such schools in the country where students can earn elementary school, middle school and high school equivalency diplomas. These programs are primarily attended by women who are in their 60's or older and were denied educational opportunities as children.
Longer reads
In brief
Statistics of the week
And that was the news from last week. We value your feedback. Send any questions, comments, errors, or omissions to weeklybrief@8d2.359.myftpupload.com.
Weekly Brief is a collection of the must-read articles regarding human rights and social issues in South Korea, produced in collaboration with the Korea Human Rights Foundation (KHRF / 한국인권재단). The views expressed here do not necessarily reflect those of KHRF.
Become a subscriber to access all of our content.