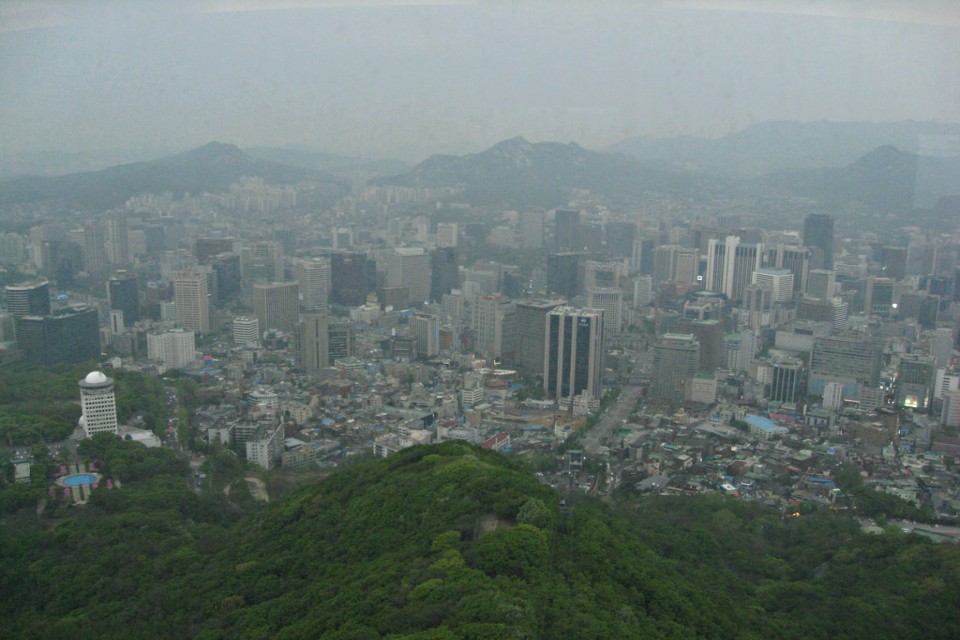 WHO vs. South Korea Guidelines for Air Quality
Today, two South Korean cities once again ranked in the world's top ten for bad air quality. Seoul, the country's capital and most populous city, was one of the two.
Joongang Ilbo, a daily newspaper, recently analyzed the PM 2.5 level in Seoul since 2014. PM 2.5, classified as a first-degree carcinogen by the World Health Organization, refers to fine particulate matter in the air that are smaller than 2.5 microns in diameter. PM 2.5 can penetrate deeper into the lungs than larger particulates.
According to the Joongang report, the first 85 days of 2017 were the worst ever, compared to the same period in previous years. 52 out of those 85 days were plagued by levels exceeding what the World Health Organization deems to be an acceptable amount of PM 2.5 — 25㎍/m3 in raw concentration. That limit corresponds to AQI 78 ("moderate").
But the problem appears far less serious when using South Korea's own air pollution standards. The government uses a much higher figure — 50 ㎍/m3 in raw concentration, corresponding to AQI 137 ("unhealthy for sensitive groups") — to decide whether there is too much PM 2.5. By this measure, only 12 out of the 85 days were problematic.
It's not just PM 2.5: South Korea's daily and annual recommendations for other particulate matter are also higher than WHO's.
The Ministry of Environment has long been criticized for setting these dangerously generous bars for measuring air pollution. "The fine dust problem in South Korea is getting worse," Hyun Jun-won, a researcher, told daily newspaper Chosun Ilbo. "But one of the reasons why stronger laws aren't being implemented could be that the [Ministry's] guidelines for air pollution are weak. Weak environmental guidelines are connected to weak policies."
Cover Image: A view of Seoul. (Source: taylorandayumi)
Haeryun Kang wrote this radar report.
*
For more on the possible causes behind South Korea's air pollution, read:
Become a subscriber to access all of our content.