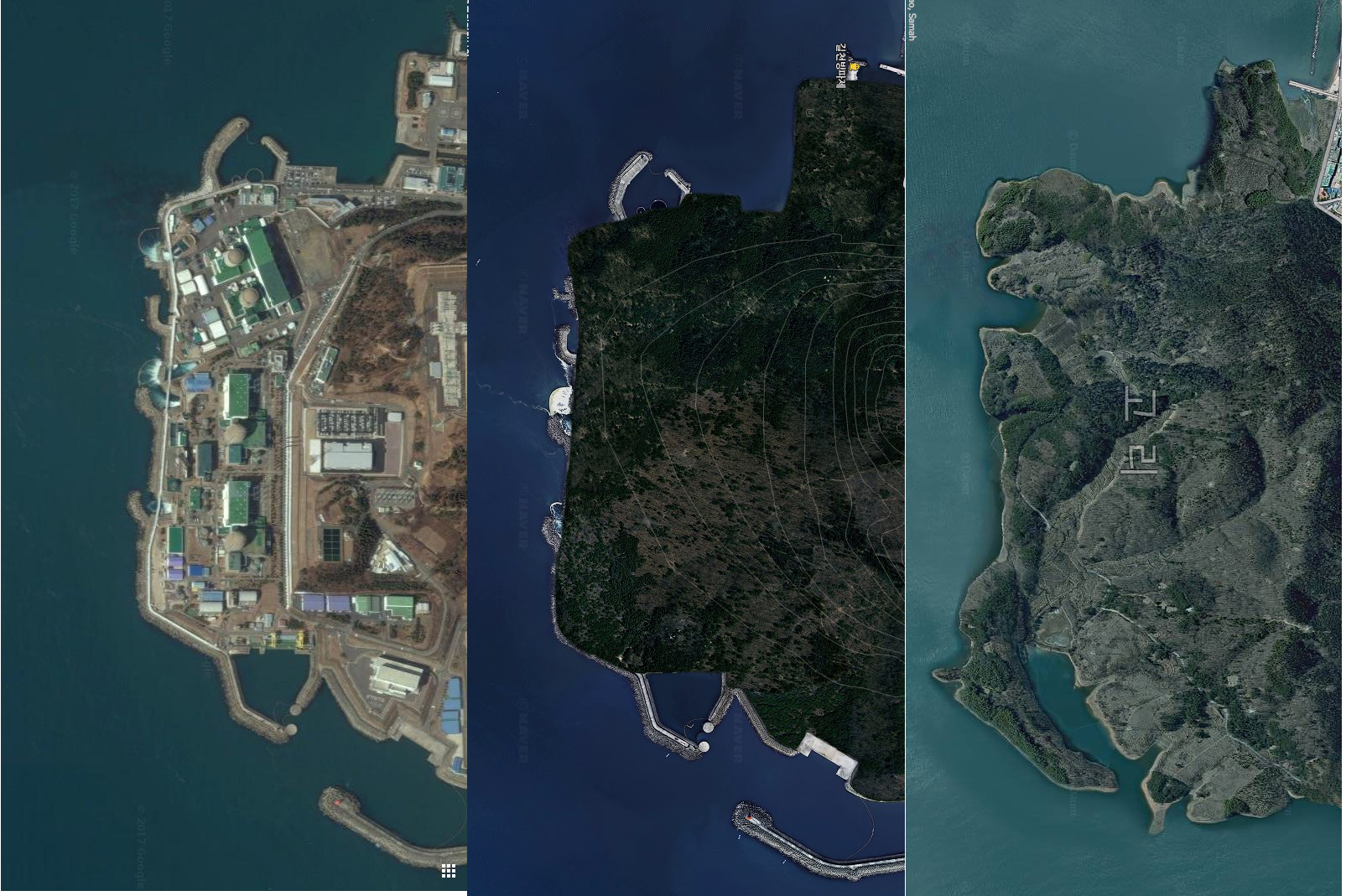 Plant Shutdown Puts Nuclear Industry Back in Spotlight
By 2020, South Korea will be home to the largest cluster of nuclear reactors in the world, just a short drive away from Busan. But in a country where fears about Japanese seafood still linger after the Fukushima disaster of 2011, the booming nuclear industry — which produces roughly 30 percent of the country's energy, with 25 plants and counting — is starting to raise eyebrows.
The Kori-Shin Kori complex sits on the southeast coast in South Gyeongsang Province, within a uranium pellet's throw of haenyeo divers gathering sea urchins in the waves below. From afar, its round white domes look like the egg sacs of a giant nuclear spider. At 6,860 megawatts, the complex boasts the largest installed capacity of any nuclear plant in the world, and is set to grow further still.
A string of nuclear mishaps in recent years has heightened concerns about nuclear safety in South Korea, with the most recent coming in the early hours of Tuesday morning.
Plant operator Korea Hydro & Nuclear Power (KHNP) manually shut down the Kori No. 4 reactor at around 5 a.m., after detecting unusually high water levels in a water collection tank, reported Yonhap News Agency. Officials suspected a coolant leak, but could not confirm exactly why the water levels were higher than normal.

Bae Gyeong-min, a KHNP official, told Korea Exposé, "The reactor has been shut down safely and no radioactivity has escaped."

Like nuclear industries elsewhere, South Korea's has had a number of mishaps in recent decades. Here are some notable mentions:
June 2008: A coolant leak at Kori No. 3 reactor.

The problem was attributed to a ruptured joint on a water drainage valve, prompting examinations of similar joints. It remains to be seen whether this Tuesday incident was caused by a similar fault.

December 2011: Another problem with the plant's cooling system, which generally is one of the most crucial elements in reactor safety: A joint linking a steam ejector valve to a pipe ruptured at Wolsong No. 4 reactor while being restarted, following scheduled maintenance. The incident raised questions about the integrity of the cooling system.
June 2012: The International Atomic Energy Agency sent an expert mission to investigate the deliberate cover-up of a station blackout at Kori's No. 1 reactor. The mission identified many shortcomings in South Korea's safety culture.
February 2017: The Nuclear Safety and Security Commission (NSSC)

fined KHNP

740 million won for performing incorrect inspections. The commission also determined that Korea Atomic Energy Research Institute (KAERI)

illegally disposed

of nuclear waste.
A major accident at the Kori cluster — statistically more probable with 10 reactors on one site — could spell economic disaster for South Korea. The country's biggest port in Busan and its largest automobile plant (Hyundai Motors in Ulsan), to name just a few, all lie within 35 km of the Kori reactors.
More critically, there's the threat of a full-blown humanitarian catastrophe. 3.8 million people live within 30 km of the site. By comparison, only 160,000 people lived within the same radius of Japan's disaster-stricken Fukushima plant.

Last month, a simulation by Korea Federation for Environmental Movements and the Atomic Energy Safety Institute found that it would take 22 hours to evacuate the 1.7 million people living within a 20 km radius of the Kori complex.
If in the past South Korea's nuclear industry was a fringe issue for progressive activists, after last year, it is increasingly becoming a focal point for the larger public. A series of earthquakes hit the country in southeastern Korea, including the largest ever recorded in the country. Almost three quarters of the country's nuclear plants, including the Kori complex, are located in this earthquake zone.
Cover Image: A satellite image from Google Maps shows the Kori nuclear complex (left). Naver and Daum maps (center and right) use creative photoshopping to disguise the site. (Sources: Google Map; Naver Map; Daum Map)
Ben Jackson wrote this radar report.
Become a subscriber to access all of our content.