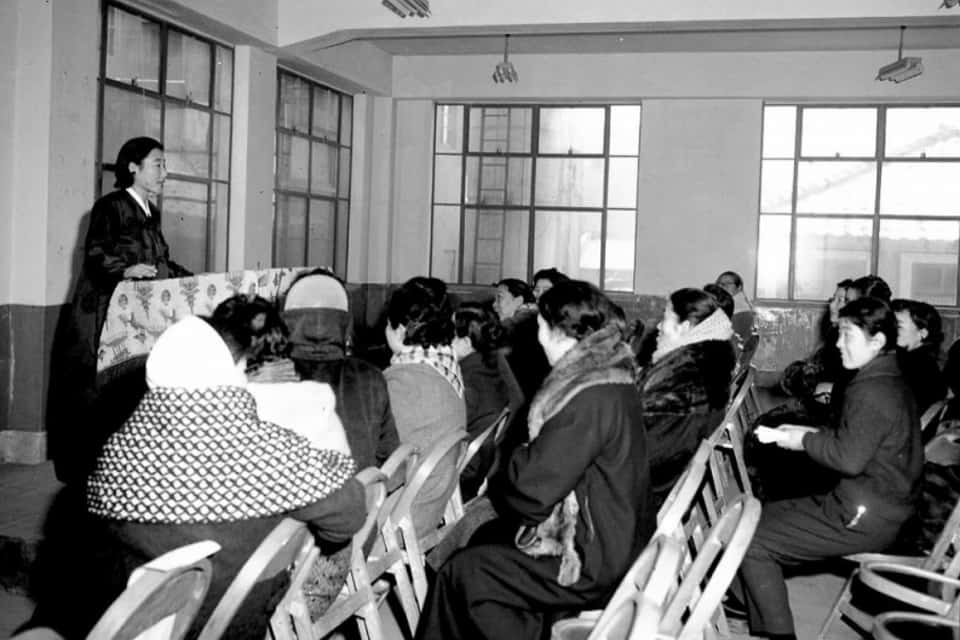 #MeToo Didn't Just Start in South Korea
On Jan. 29, prosecutor Seo Ji-hyeon appeared on national television with revelations that shocked South Korea. Speaking on cable channel JTBC, Seo gave a detailed account of her sexual assault at the hands of a colleague eight years ago.
Seo, formerly an award-winning prosecutor with a promising future, had once dared to speak up within her workplace. But the only consequence had been to find herself sidelined to an undesirable position in the provinces, effectively driving her career into the sand. Ever since then, she had remained silent about her plight.
The highly unusual candor of Seo's interview sent ripples through South Korean media for its double dose of courage: the public revelation of sexual victimhood combined with the act of blowing the whistle on an institution as notoriously powerful as the Supreme Prosecutors' Office (SPO).
On Jan. 31, an internal reform committee in the Ministry of Justice released a response acknowledging that multiple other allegations of sexual assault had been raised, and recommending a survey of every female prosecutor within the ministry to gauge the extent of the problem.
This public statement was certainly a positive, much-needed move in the traditionally cloistered and male-dominated arena of the SPO — but it remains to be seen what outcome the survey will produce.
Meanwhile, the high-profile nature of the case has prompted several international media to ask if Seo's revelation would trigger the South Korea's own #MeToo movement.
But despite recent events, "South Korea's #MeToo movement" is not really new.
Solidarity among victims of sexual assault and publicizing the ubiquity of sexual harassment and assault have plenty of predecessors in the country. To say that the #MeToo movement has now finally arrived would be a disservice to previous South Korean feminist efforts in many different fields.
Lest we forget, let's give credit where it's due.
South Korean feminists have been fighting for recognition of the country's sexual violence problem since October 2016, using the hashtag #00계_내_성폭력 (#sexual_abuse_in_00). Here, the 00 was replaced with each industry that was rife with under-reported sexual abuse. The most prominent fields were #문단_내_성폭력 (sexual abuse in the literary world) and #미술계_내_성폭력 (sexual abuse in the art world).
The literary hashtag grew into a crowdfunded book titled "With no References," a collection of writings and artwork by women in the literary industry. The funding campaign ending up raising 60 million won, more than three times its goal.
The efforts go beyond hashtags. Last October, a former tennis player identified only by her last name, Kim, uploaded a copy of a court conviction that read, "We sentence the defendant to 10 years in prison and 120 hours of sexual assault education." The defendant was a tennis coach who had raped Kim repeatedly while she was in elementary school.
Kim's blog chronicles the laborious process of collecting evidence, witnesses, and support for legal proceedings. "I have fought tenaciously to give courage and strength to those in similar situations," she wrote.
Several actresses have also spoken up about the prevalence of sexual assault in the entertainment industry. Jung Ryeo-won took the stage during the 2017 KBS Drama Awards to receive the Best Actress prize. Jung, who played the role of a prosecutor specializing in sexual assault cases, said "Sexual violence is everywhere, just like the common cold, but perpetrators often go undetected…. We aspire to create a world where victims can speak up."
Women have also helped increase awareness of the dangers of violence in relationships. With date violence becoming an increasingly prominent issue, Seoul Metropolitan Government published a report on Jan. 30 detailing the results of a survey of 2,000 women living in the capital. 88.5 percent of respondents had experienced some form of violence at the hands of their partners, while 55 percent had been victims of sexual violence.
These are just a few of the efforts made in the past year to publicize sexual violence against South Korean women.
But that's not to play down the importance or impact of the current #MeToo movement: both are positive developments for South Korea and for the women who have so far spoken up — or are looking for the courage to do so.
Cover image: A women's rights advancement meeting in South Korea, 1961 (Source: Seoul Photo Archives)
Become a subscriber to access all of our content.