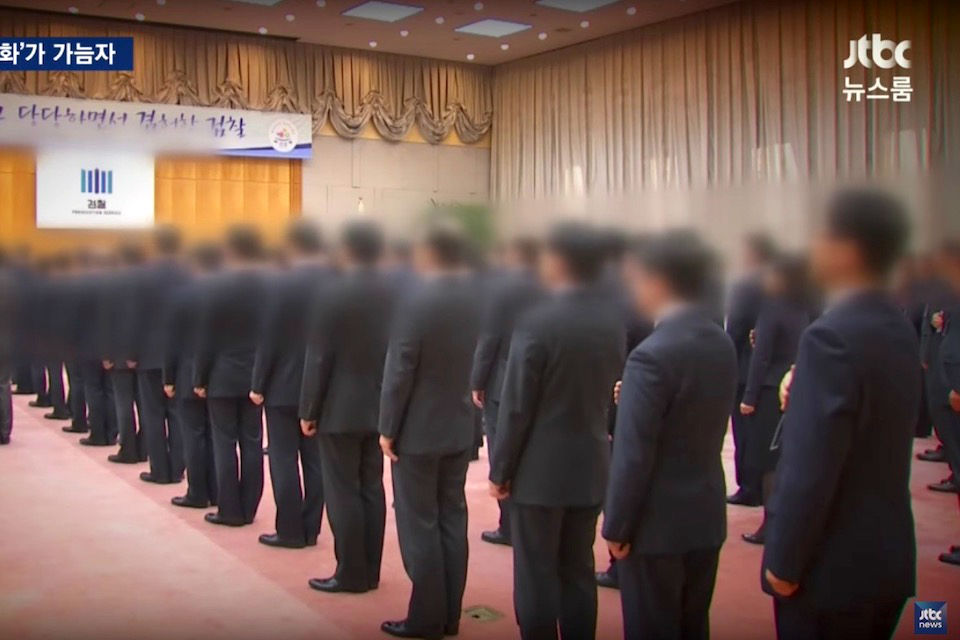 Can Moon Jae-in Finally Clean up South Korea's Prosecution?
South Korea is sometimes described as a "Republic of Prosecutors." The unusual term reflects the abnormal amount of power wielded by the country's Prosecution Service, which monopolizes the authority both to control investigations and to prosecute.
Over the years, frustration has been mounting over the disproportionate power the institution wields. Its critics point to the string of internal corruption scandals, politicized investigations and other ignominious incidents, for example the shocking failure in April to arrest Park Geun-hye's former senior secretary for civil affairs, Woo Byung-woo – himself an ex-prosecutor – despite strong signs of his implication in the Choi Soon-sil scandal.
Daily newspaper Korea Herald summed up the mood in an editorial last July, following yet another high-level prosecutorial corruption scandal. The paper claimed that South Korea's prosecutors "generally lack the strong moral fiber and integrity" needed to avoid power abuse, and concluded, "Korea's prosecution has become a major source of corruption rather than a bastion against it."
The administration of progressive president Roh Moo-hyun, in which Moon Jae-in served as chief of staff, attempted to balance two seemingly conflicting aims in its mission to reform the Prosecution Service: ensuring prosecutors' independence from political control while stopping them from becoming too powerful and abusing their authority.
Roh ultimately failed to reform the Prosecution Service, which plagued his government with an ongoing series of investigations. Roh himself ended up committing suicide amid an ongoing corruption investigation by prosecutors after he had left office; today marks the eighth anniversary of his death.
Now Moon Jae-in is in power. This time, the situation is different in two key ways: Firstly, there is wider public awareness of the need to curb the prosecutors' abuse of power. Secondly, Moon, as president, is in overall charge of the reform effort and has a clearer roadmap to achieve it, thanks to his experiences during Roh's presidency.
Moon's first moves came soon after he took office. On May 11, a day after his inauguration, the Blue House announced that Cho Kuk, a reformist law professor at Seoul National University, was appointed as the senior presidential secretary for civil affairs, a position that coordinates the relationship between the presidential office and the Prosecution Service.
On May 19, Moon promoted Yoon Seok-youl, a district prosecutor in Daejeon, to the position of chief of Seoul Central District Prosecutors' Office. This was widely regarded as the beginning of a major shake-up: Yoon was sidelined to provincial positions during the presidency of Park Geun-hye after revealing that he had been pressured by his superiors to drop an investigation into meddling in the 2012 presidential election by the National Intelligence Service.
More recently, Yoon was part of the special prosecutors' team that investigated abuse of power by Park Geun-hye and her confidante Choi Soon-sil. Yoon's appointment was also unprecedented in that it fast-tracked him to a high position ahead of many of his superiors.
During the presidential race, Moon's manifesto outlined four key plans to ensure independence of investigatory bodies and avoid power abuse by them:
Establishing a new body to investigate corruption among high-ranking officials and transferring many investigatory powers from prosecutors to police

Increasing the neutrality and independence of personnel appointments in the Prosecution Service via independent committees

Strengthening external checks on prosecutorial power

Stopping institutions of government from unjustly impeding investigations (this may have been prompted by a high-profile stand-off in early February, when Blue House officials refused to allow prosecutors in to conduct a search). 
Moon has yet to nominate a justice minister and establish the official body to investigate corruption, but his groundbreaking early moves suggest he is committed to finally taming South Korea's prosecutorial beast.
Cover image: Pixelated prosecutors (source: JTBC)
Become a subscriber to access all of our content.