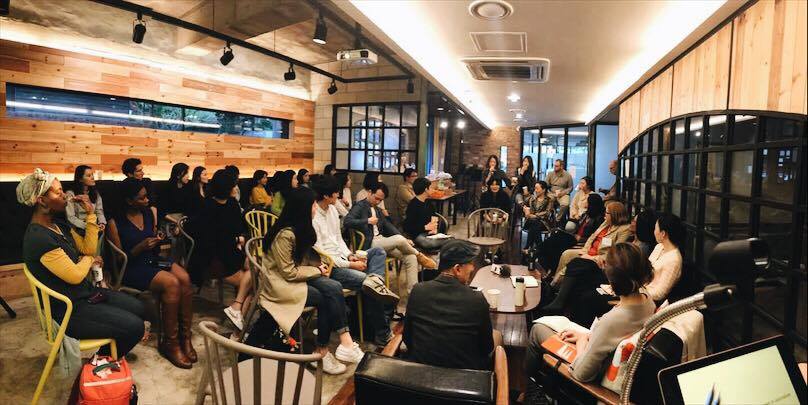 Glass Zoo: Tales of Veteran Women Journalists
Recently, the Korea Exposé team was looking at presidential candidates' lists of pledges. "Woman" was the name given to one of the categories. A colleague asked me, "How do you feel about being a policy category?"
I didn't really know what to say. Sure, all my life my gender has been "female": from the moment my parents checked my sex through ultrasound when I was five months old, to countless other moments when I received Barbie dolls, checked the gender box when signing up for Facebook in 2006, and wore flowery summer dresses that people called "feminine."
But truth be told, despite the perceived certainty of my female gender, I never really examined myself as part of the larger social category of "Woman," not until I joined the work force after graduating from college in 2011.
Throughout my school years, other than the stereotypical roles that boys and girls were often expected to fulfill, there was equal opportunity and generally a liberal atmosphere where everyone was treated equally. I didn't have a pressing need to see myself as a person within the larger group of Woman, a socially constructed category haunted by a complicated history full of inequality, discrimination, and struggle.
I'm fortunate enough to have been relatively protected from gender inequality until I became a working woman just a few years ago — and the injustices I experienced were only a tiny sliver, I must admit, of what many other women have experienced in conditions much worse than my own.
Still, once I became a journalist, the statistics started to become a reality for me. Just looking at the world of journalism, I saw that women were far outnumbered by men, especially at top-level positions.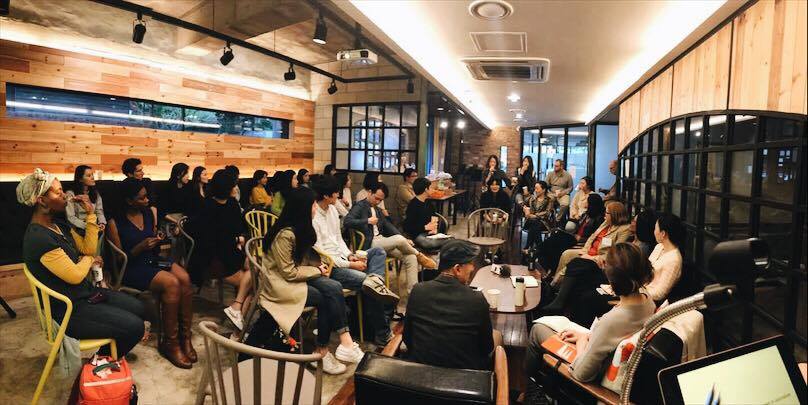 On Apr. 22, I had the rare opportunity to listen to the stories of women who have worked for far longer than I have, in far more challenging situations. It was a beautiful spring Saturday afternoon. (The air quality was actually good!) The panel, called "The Glass Zoo: Women in Journalism," took place in downtown Seoul. The event was organized by yours truly and Mijin Lee, program manager at Mediati. By the way, Mediati is a start-up incubator and Korea Exposé's main investor.
The "glass zoo" is not a popular concept in feminist discourse. I'm not sure where it originated; Mijin and I first read about it in Suzanne Franks' book, Women in Journalism. The way I understood it, the glass zoo refers to the space somewhere above the glass ceiling, occupied by women who have managed to land in positions of leadership. It's that invisible space that 'exceptional' women can enter, to which outsiders can point and say, "Look! There are women in there too!" The zoo exists as an exception to the rule, creating the illusion that the glass ceiling is broken and gone.
The panelists that Mijin and I invited seemed to be part of this glass zoo. This is in no way meant disrespectfully; I mean that their experiences and accomplishments are a testament to how challenging it is to be a woman in journalism today. There are plenty of female journalists that are my age, at entry-level positions and/or fewer than five years into their career. But it's much harder to survive years down the line; it is much harder to find female journalists with the level of experience that our panelists have.
The two-hour panel didn't come up with any grand solutions to gender inequality in journalism. That wasn't our goal. Our goal was to transform the statistics into real stories; to stop pointing self-assuredly at the invisible glass zoo, and to listen to the stories of real women with long careers.
Here are some highlights from the event. The panelists, who come from only two countries, don't represent the plight of every woman — who is more diverse and complex than the category Woman can ever do justice to — but I hope their stories can provide a valuable glimpse into how veteran female journalists are surviving in journalism today.
*
Monica Williams, U.S: Business editor at Joongang Daily's English edition. Previously, for over two decades, she was an editor at a variety of media outlets in the U.S, including the Wall Street Journal, the Boston Globe, U.S News and World Report, Detroit News, etc.
*
Kim Yang-soon, South Korea: KBS reporter; started her career at the public broadcasting company in 2002. She has covered a broad range of "hard-hitting" beats more commonly relegated to men — politics, business, law — and is currently in the award-winning KBS data journalism team.
*
Kim Gamel, U.S: Korea correspondent at Stars and Stripes. Previously she spent nearly a decade in the Middle East as an editor and reporter for the Associated Press. She reported from countries including Iraq, Afghanistan, Pakistan, Libya, and Egypt. She began her career at an English-language newspaper in Moscow in 1992.
*
Hwang Jung-mi, South Korea: Editor-in-chief of Segye Ilbo, one of South Korea's biggest daily newspapers. Hwang became Segye's first female editor-in-chief in 2013 (eight years after the daily newspaper Hankyoreh appointed South Korea's first-ever female editor-in-chief, Kwon Tae-sun). Hwang started her journalism career in 1990 and covered politics for over two decades, including as a Blue House correspondent.
All the images of the panel have been taken by Mijin Lee and Sanghyun Park, program managers at Mediati.
Become a subscriber to access all of our content.