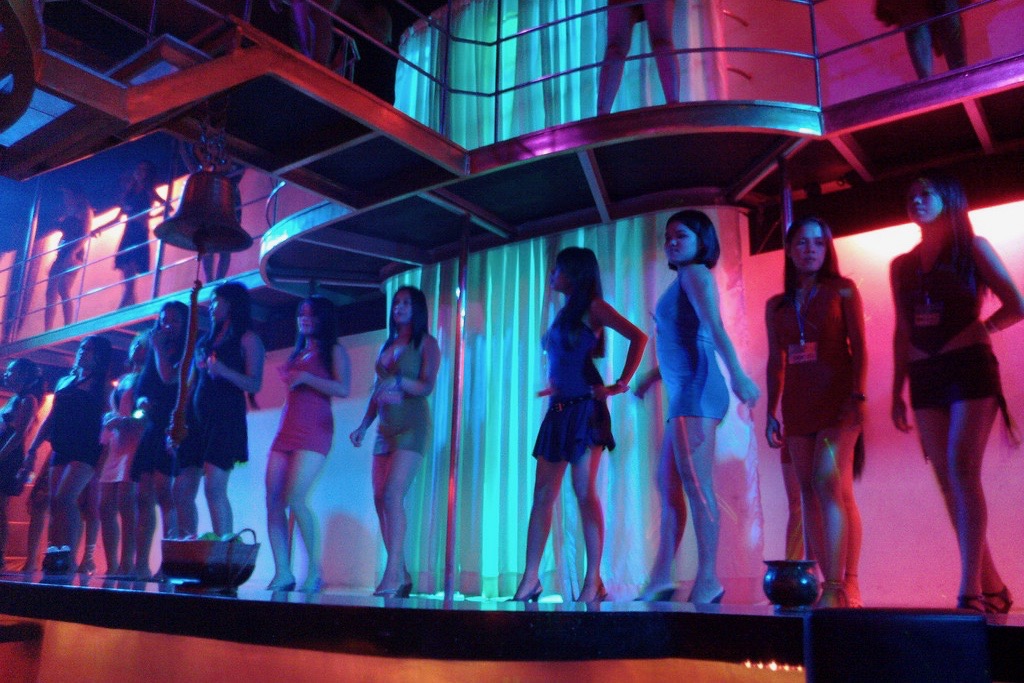 South Korean Men Busted and Shamed for Buying Sex in the Philippines
An 2013 essay in Weekly Donga, a current affairs magazine, is frank about why South Korean men go play golf in Southeast Asia: "The reason a wife is not happy about her husband leaving for Southeast Asia is because everything is done according to the rule. I will not say what this rule is because everyone knows it."
That unspoken rule is simple: Golf in Southeast Asia entails paid sex, often a lot of it. Try searching online for "emperor golf" or "19 hole" in Korean, and links to various travel agencies offering package tours to the Philippines, Malaysia or Cambodia fill the screen.
An "emperor golf" or "19 hole" package isn't just about playing golf in a warm country for cheap. It invariably includes "nightlife and banquet" in the itinerary, for every night during the whole trip. It's clear to most that this is an allusion to sex trade.
So the news on Mar. 4 that nine South Koreans had been arrested in Cebu for patronizing an escort service raised few eyebrows here. Except the manner in which the Philippines authorities decided to publicize the incident. A local news reporter broadcast the interrogation on Facebook live. The names and ages of the suspects were also released to the media.
South Korean news articles generally withhold names and pictures of criminal suspects (not out of concern for privacy, but because of fear over a possible defamation suit). What the Philippines authorities did was shocking because it brought maximum shame on the accused.
The incident may have something to do with growing diplomatic tension between the two nations. Last year, a South Korean businessman was kidnapped from his home in Manila and killed. Suspects are police officers in the country's anti-narcotics division.
President Rodrigo Duterte of the Philippines has since had to apologize to South Korea. But he and his national police chief have both insinuated that South Korean criminals might be behind the killing. On Feb. 4 Duterte said, "I've always heard from intelligence sources that in Cebu, with all due respect to the South Korean government, they are the ones controlling drugs and prostitution."
The South Korean embassy has strongly condemned the statement. The high-profile arrest of its nine citizens, however, is bound to cause discomfort over the attention on the seedier side of travels to the archipelago, where gambling and sex trades reportedly thrive on South Korean patronage.
Cover image: Dancers at Love and Music bar, Angeles City by Blemished Paradise (CC BY-SA 2.0)
Se-Woong Koo wrote this radar report.
Become a subscriber to access all of our content.