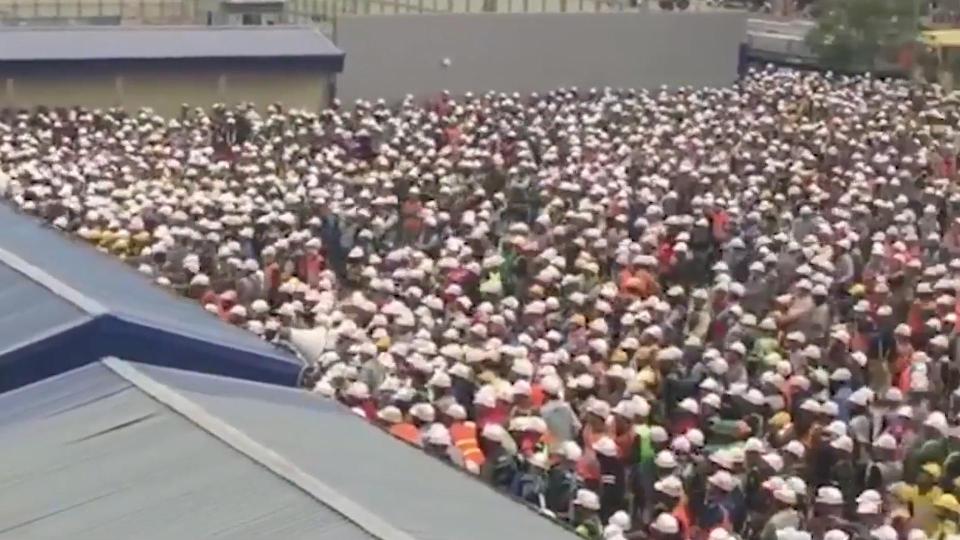 What Happened at Samsung Factory in Vietnam?
Samsung is having a terrible week. First its de facto head Lee Jae-yong was charged on Tuesday with multiple crimes in connection with the Choi Soon-sil scandal. He is accused of, among other things, embezzling company funds to bribe Choi, to get favorable treatment from the government.
That same day, Samsung became one of the top trending keywords in South Korea for another reason: a massive labor unrest at a display factory Samsung's building in Vietnam, not far from the capital Hanoi.
The cable channel JTBC broke the story. The report alleged that a South Korean security guard assaulted a local employee on site around 1 p.m on Tuesday. The incident apparently prompted "at least several thousand Vietnamese workers to exercise violence against South Korean employees, including the South Korean security guard in question."
http://youtu.be/3ZfhLqFvUx0?t=9s
(video footage of the alleged riot from a Vietnamese source)
To be sure, the facts of the case are unclear. JTBC reported that "a rumor of one death is circulating" and cited "Vietnamese local media as saying that several people are in critical condition." But many Vietnamese outlets have reported that only one man was injured in the process. In a statement released yesterday, Samsung also said, "One employee of a Vietnamese security firm was wounded but the injuries were minor. There was no casualty among local construction workers."
Some South Koreans are focusing not on the facts, but on how quickly Samsung rose and fell as a popular search keyword on the internet. On major South Korean portal sites Naver and Daum, "Samsung," "Samsung Vietnam" and "Samsung Vietnam Riot" quickly started trending after the JTBC report. But it did not take long for them to disappear.
삼성 베트남공장에서 폭동으로 인명사고가 발생했다고 하는데 네이버,다음 어디에도 관련 뉴스 나오지 않네요 역시 삼성입니다.

— Zebra (@chulry1322) February 28, 2017
One Twitter user wrote, "It is being said that a death has occurred at a Samsung factory in Vietnam due to a riot. But I don't see related news anywhere on Naver or Daum. This is Samsung after all."
There is no evidence that Samsung influenced the portal sites to down-rank the keywords. But the reaction telegraphs a deep-seated belief that powerful entities can control the internet and media. And between all the conflicting accounts, we still don't know what really happened in Vietnam.
Cover Image: Scenes from the alleged riot in Vietnam. (Source: YouTube)
Se-Woong Koo wrote this radar report.
Read more on Samsung:
Become a subscriber to access all of our content.