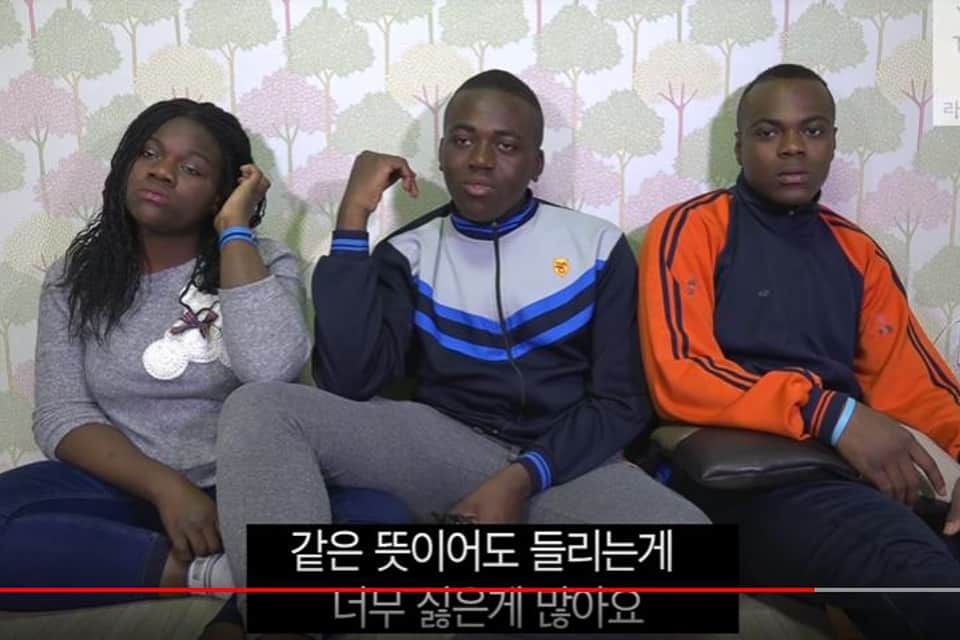 How Bad Is Racism in South Korea?
You might have heard some horror stories about racism in South Korea. And yes, depending on where you are and whom you interact with, it does get "that bad."
It wouldn't be an overstatement to say that racism is both widespread and deeply entrenched in South Korea. Numerous surveys and studies have quantified the racist sentiments many South Koreans harbor, and the numbers are not too promising. In fact, it is a challenge to find data that demonstrates otherwise. But there are signs that things are getting better.
TL:DR
Racism is commonplace in South Korea. We can try to identify its origins, but must be wary of drawing conclusions that are equally racist or defeatist. Saying, "Oh, Korea is just racist" or "That's just how things are" is no longer good enough. South Korea boasts one of the world's highest levels of internet connectivity and literacy, so access to information about racism and sexism is surely not limited.
How do you define racism?
Semantics matter. Racism is a complex idea; thus, it is useful to examine its meaning through various angles. I follow Professor Ibrahim Kendi's definition of a racist idea as "any idea that regards one group as inferior or superior to another racial group in any way." This definition helps us confront the more subtle or seemingly positive forms of racism, such as the idea that Asians are good at math or that black athletes are naturally better.
Media representations
Based on that definition, South Korean media is rife with racist imagery. K-pop, as an industry, is notorious for appropriating aspects of African American culture while using blackface on television or giving artists a pass for saying the n-word. Celebrities have impersonated "black speech" and donned "gangster"outfits for humor on national television, but their lack of awareness has often shielded them from criticism.
It does not help that the common response to allegations of racism is playing the ignorance card: "Oh, we didn't know that it was a bad word/symbol! Let us off the hook please?" Recently, an owner of a chicken franchise in Gyeonggi Province was criticized for using what appeared to be a minstrel character as the franchise mascot, but had the audacity to claim that foreigners had no right to be offended.
African immigrants in South Korea have shared daily experiences with racism. Han Hyun Min, a Nigerian-Korean model said in an interview with BBC, "A lot of Koreans use the word heukhyeong (meaning black older brother). We [black people] find the word very offensive but a lot of people use it without knowing." Rabbi and Jonathan, refugees from the Democratic Republic of the Congo, also shared stories of how little South Korean children would sing racist chants at them.
Laws
South Korea has no comprehensive anti-discrimination laws. Legislative efforts have been repeatedly thwarted by conservative groups, especially for attempting to protect the rights of LGBTQ Koreans. The idea that queer people deserve legal protection drew the ire of many conservative Christian Koreans, provoking a backlash so strong that the anti-discrimination law itself failed to pass. A lack of legal redress for race-based discrimination effectively means that it is legally permissible to discriminate on the basis of race.
The situation gets more complex for multiracial people born in South Korea, as racism intersects with class-based discrimination. Article 2 of South Korea's Nationality Act states, "A person whose father or mother is a national of the Republic of Korea at the time of the person's birth…shall be a national of the Republic of Korea." However, multiracial children who do not have relations with their biological fathers or mothers, therefore cannot prove their Korean ties — such as Kopino children — often cannot obtain citizenship. This form of discrimination often affects poorer immigrants.
Poorer immigrants and foreigners are also often abused by their employers and subject to daily racism.
The phenomenon of "foreign brides" — a practice in which women from less wealthy nations are set up with South Korean men (usually in rural or industrial areas) in exchange for a visa — also becomes a site of intersectional racism. Poor, darker-skinned women, often from Southeast Asian countries, get married to men who are also not especially wealthy; such women often have limited language ability and job prospect and little choice but to rely on their husbands' families for support (some also suffer abuse). Their mixed-race children are also subject to racism, worsened by their lower economic status.
Why?
In mentioning such examples, we run the risk of coming up with sweeping generalizations that risk verging on racism themselves ("Koreans are just more prone to being racist"). While racism exists in Korean society, that doesn't mean Koreans are inherently racist.
But racism exists. Somewhat disheartening is the fact that many South Koreans will be quick to deny allegations of racism in South Korea. Some categorically deny the existence of racism, while others might shift the conversation to colorism ("We don't discriminate based on race, but just skin tone and traditional notions of beauty!"), ethnocentrism ("We don't care about which race you are, we just care about Koreans"), or xenophobia ("We just want to protect our country! Haven't we suffered enough?").
Some Koreans also present themselves as a de facto minority, much less numerous than neighboring China and Japan, which bullied Korea for centuries. Under Japanese colonialism in the early 20th century, racism against Koreans was widespread.
Some cite the Korean peninsula's unique geography — water on three sides and mountains on the fourth — as having created an insular mindset. Korea did not have much contact with the outside world beyond Northeast Asia until the 20th century.
Others point to Confucianism as the grid of Korean society, claiming it is an inherently (and insurmountably) conservative ideology.
The myth of being a monoethnic nation (danil minjok) persists and is often celebrated. Korea also lacks a history of race-inclusive civil rights movements. We could keep adding to the list of reasons, and each cause merits a separate discussion.
Ho Kyeong Jang authored this article.
Cover image: Screenshot of Rabbi, Jonathan, and Patricia Thona on their Youtube Show on the "SSAM TV" Channel (Source: SSAM TV via Youtube)
*
Read more about racism and "multiculturalism" in South Korea:
Become a subscriber to access all of our content.