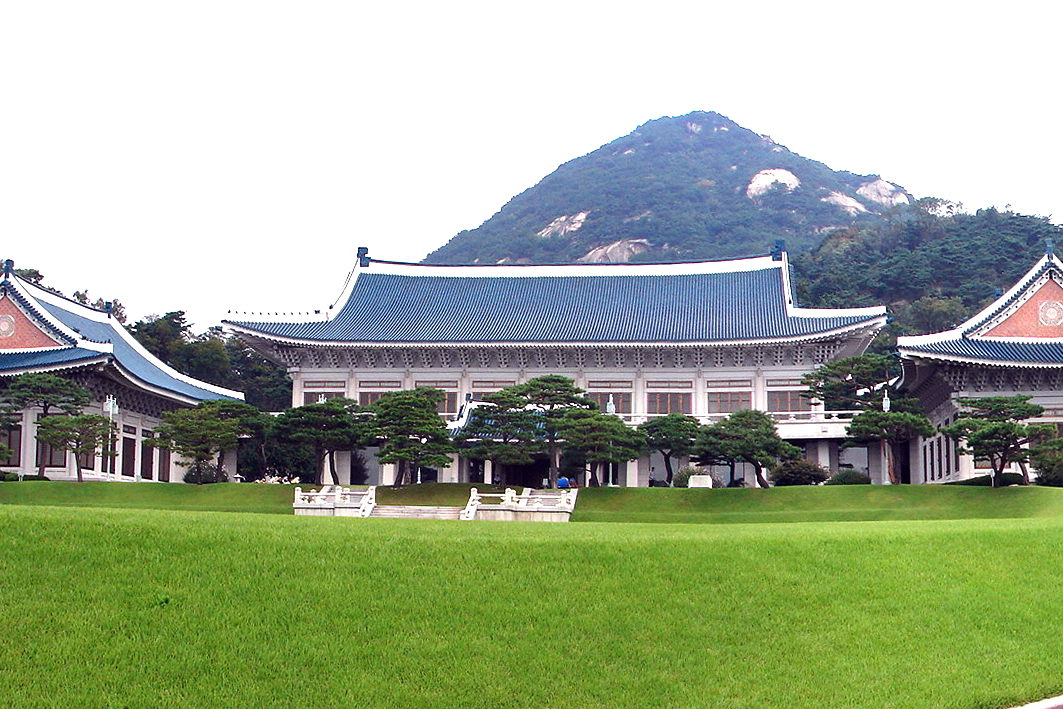 After S Korea's Presidential Race: What's Next?
Just when the whole world seemed to be lurching to the right, France stepped away from a presidency under Marine Le Pen on Sunday. South Korea has now followed suit, kicking its conservatives into the wilderness after almost a decade in power and choosing progressive candidate Moon Jae-in as a new leader.
For once, opinion polls proved reliable as Moon was declared winner of the presidential race by a wide margin in the early hours of May 10. Moon now has five years – barring an impeachment like that of his predecessor – to steer his country on a new path.
On Tuesday, South Korea's 13,964 polling stations opened at 6 a.m and closed after 8 p.m. Final voter turnout was clocked at 77.2 percent, the highest since 1997. Moon cruised home with 41.1 percent of the vote, chosen by 13,423,800 among more than 42 million eligible voters, and beating his nearest rival by over 5.5 million votes.
So what's next? What can we expect in the coming weeks and months?
Quick turnaround
Moon will have to start work immediately. Article 14 of South Korea's Public Official Election Act states that when a presidential election is held while the position of president is vacated, the term of the newly-elected president begins as soon as the official election result is determined.
Since Park Geun-hye was impeached by the National Assembly last December, prime minister Hwang Kyo-ahn has been filling in as acting president. After Tuesday, Hwang will immediately give way to Moon, who will be sworn in straight away without the 60-day transitional period that most other newly-elects have enjoyed.
Just a day before election day, Hwang's office sent out a press release: "Acting president Hwang wishes all the best to the next government and the people of Korea."
Unusual Circumstances Mean Lack of Pomp
Moon is due to be sworn in almost immediately, on Wednesday morning, and start work without an inauguration ceremony.
Customarily, new presidents begin their term by paying respects to those who died for the country at Seoul National Cemetery. They often give a press conference on the morning of their victory – it remains to be seen whether Moon will take a more communicative approach than Park Geun-hye, who rarely met with the press.
Pressing Matters
Moon will find a very full in-tray on his new desk. Here are some of the most pressing issues:
THAAD: The U.S.-made anti-missile system is currently being deployed in southeastern South Korea, amid much controversy. Moon has given mixed signals regarding THAAD, at times calling its deployment "inevitable" in the face of North Korean missile tests and at other times pledging to reconsider it.
Donald Trump: He's a wild card; unpredictable and most likely a huge challenge for the newly-elect to navigate. He has recently demanded that South Korea pay one billion U.S dollars for THAAD — a demand that the White House assured otherwise to a baffled South Korea. Trump has also threatened to terminate the free trade agreement.
China: THAAD is a huge sore thumb in Korea-China relations. The next president will have to appease China and the U.S, which will be a tricky feat. On election day, South Korean news outlet News 1 reported that the share prices of several South Korean cosmetics companies had risen in anticipation of a victory for Moon. They hope that Moon would reverse THAAD deployment and bringing a recovery in sales of Korean products to Chinese consumers. Hmm.
North Korea: Relations between North and South have languished since the shooting of a South Korean tourist in North Korea in 2008. The new president will have to answer questions on how to address North Korea's nuclear program. Moon Jae-in, predictably, has taken a softer stance than conservatives. He has pledged to increase economic and cultural cooperation with the North, eventually creating a single market on the Korean Peninsula.
Appointing ministers: Creating a new government can be a lengthy process, as each ministerial appointment requires the approval of the National Assembly. Lawmakers hostile to the president can make this process drag on for months. Moon's Minjoo Party holds 119 seats in parliament, while the opposition Liberty Party Korea is set to hold 107 after factional re-arrangements. 150 are needed to achieve a majority, so some sort of coalition will be inevitable.
Other prominent, more domestic, issues include constitutional reform, eliminating political corruption, creating jobs, expanding welfare, raising South Korea's chronically low birth rate, tackling air pollution, and so on and so forth…. As we said, the next president will have a huge, full plate on his table.
Stay tuned for the rest of our coverage over the coming days.
Editor's note (May 10): This article has been amended from its original version to reflect the outcome of the presidential election.
Cover image: The Blue House, South Korea's traditional seat of presidential power. Leading candidate Moon Jae-in has pledged to work from an office in Gwanghwamun instead. (Source: Wikimedia Commons)
*
The South Korean presidential election will be over soon, most likely very early morning on May 10. Read about the different people and events that have colored this campaign:
Become a subscriber to access all of our content.