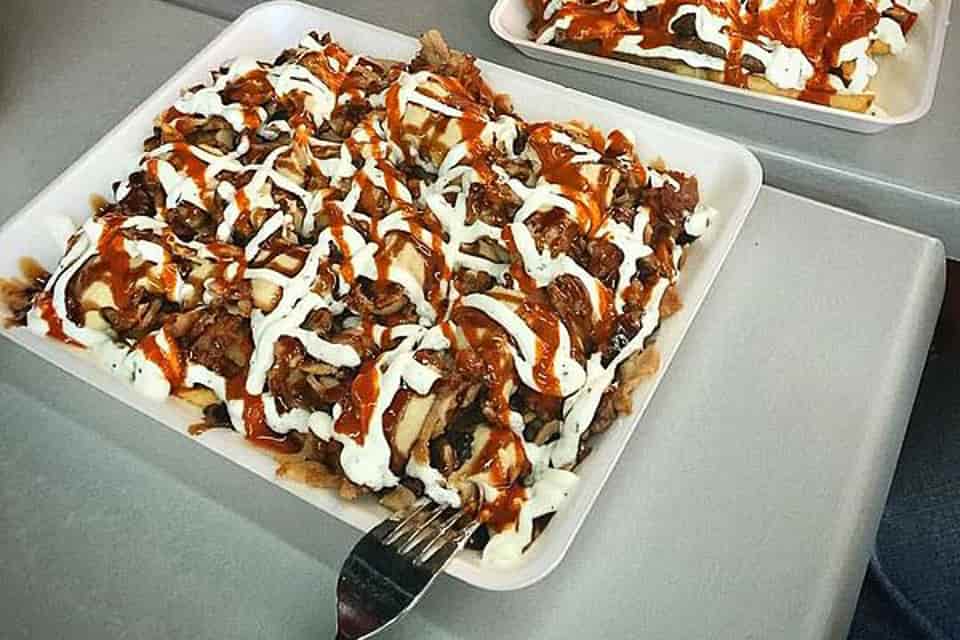 Pyeongchang: Halal Food for Athletes But Not Regular Visitors?
Muslim athletes will now be able to get halal food at Pyeongchang Winter Olympics, after official caterer Shinsegae Food received halal certification from the Korea Muslim Federation (KMF) on Jan. 29 for its cafeteria at the athlete's village.
But for regular spectators and tourists, it remains unclear if and where halal cuisine will be available during the games.
The list of Muslim-majority nations participating in the Pyeongchang games is short, but includes Turkey, Iran, Pakistan, and Kyrgyzstan, to name a few. Pyeongchang Organizing Committee told Korea Exposé that about five percent of competing athletes were Muslim, while its Food and Beverage Department confirmed that the halal menu at the cafeteria was prepared as a "special dietary option for athletes," and that tourists would not have access.
Shinsegae Food, a food manufacturing subsidiary of South Korean retail chaebol Shinsegae, is the official caterer for nine venues at the Pyeongchang Olympics. Im Gyeong-rok of the firm's marketing division told Korea Exposé that it had no concrete plans to expand the availability of halal food to publicly accessible cafeterias.
In any case, additional venues at the Olympics would need to apply for separate certification according to Korea Institute of Halal Industry president Jang Geon, who told Korea Exposé that the KMF halal certificate was given to venues on an individual basis only.
Established in 1967, the KMF is also the country's oldest and largest organization for Muslims. Internationally, its halal certification is recognized by the Department of Islamic Development Malaysia (JAKIM), which allows KMF-approved halal companies to export their products to the Muslim-majority Southeast Asian nation.
So where can non-athlete Muslim visitors go for halal food in Pyeongchang and the surrounding area? None of four different government agencies contacted by Korea Exposé — Pyeongchang Olympics hotline (+82-2-1330), the Pyeongchang committee's Food and Beverage Department, the department's special "tourist food and task force," and Pyeongchang Tourist Information Center — could provide a clear answer.
The Korea Muslim Federation (KMF)'s Halal Committee is the only halal certification body in South Korea recognized by halal regulation bodies of foreign governments. It lists just 14 certified halal restaurants nationwide, 9 of which are in Seoul. None are within easy reach of the Pyeongchang area.
The owner of Dongmoon, Gangwon Province's only halal restaurant, told Korea Exposé that there were no other certified halal restaurants in the province, much as the KMF's official list says (Gangwon is the province in which Pyeongchang is located.)
Based on this, it appears that certified halal food is impossible to come by in the Pyeongchang and Gangneung areas.
The lack of halal-related information from government agencies created to receive visitors from across the globe — almost one in four people worldwide is Muslim — may be a reflection of South Korea's small Muslim population. Only approximately 0.2 percent of the country's population is Muslim. This unfamiliarity might contribute to Islamophobia being a common response to anything pertaining to Islam. Halal food has also received negative domestic coverage from conservative Christian outlets that claim "halal food is an Islamization tactic…to invest in halal food is to invest in terrorist fundamentalist Islam."
But demand for halal food in South Korea is growing, with the numbers of inbound Muslim tourists and Muslim residents both on the rise. The Korea Tourism Organization recently announced a notable rise in the number of high-spending tourists from majority Muslim countries such as Malaysia. Indonesia and the Middle East have also now become primary target markets for South Korean tourist industry.
Shinsegae Food, for one, recently announced a joint venture with Mamee Double-Decker in Malaysia to distribute Korean-influenced halal food across Southeast Asia.
Cover Image: Halal food with white and red sauce (Source: Kenneth Miller via Wikimedia Commons)
Become a subscriber to access all of our content.