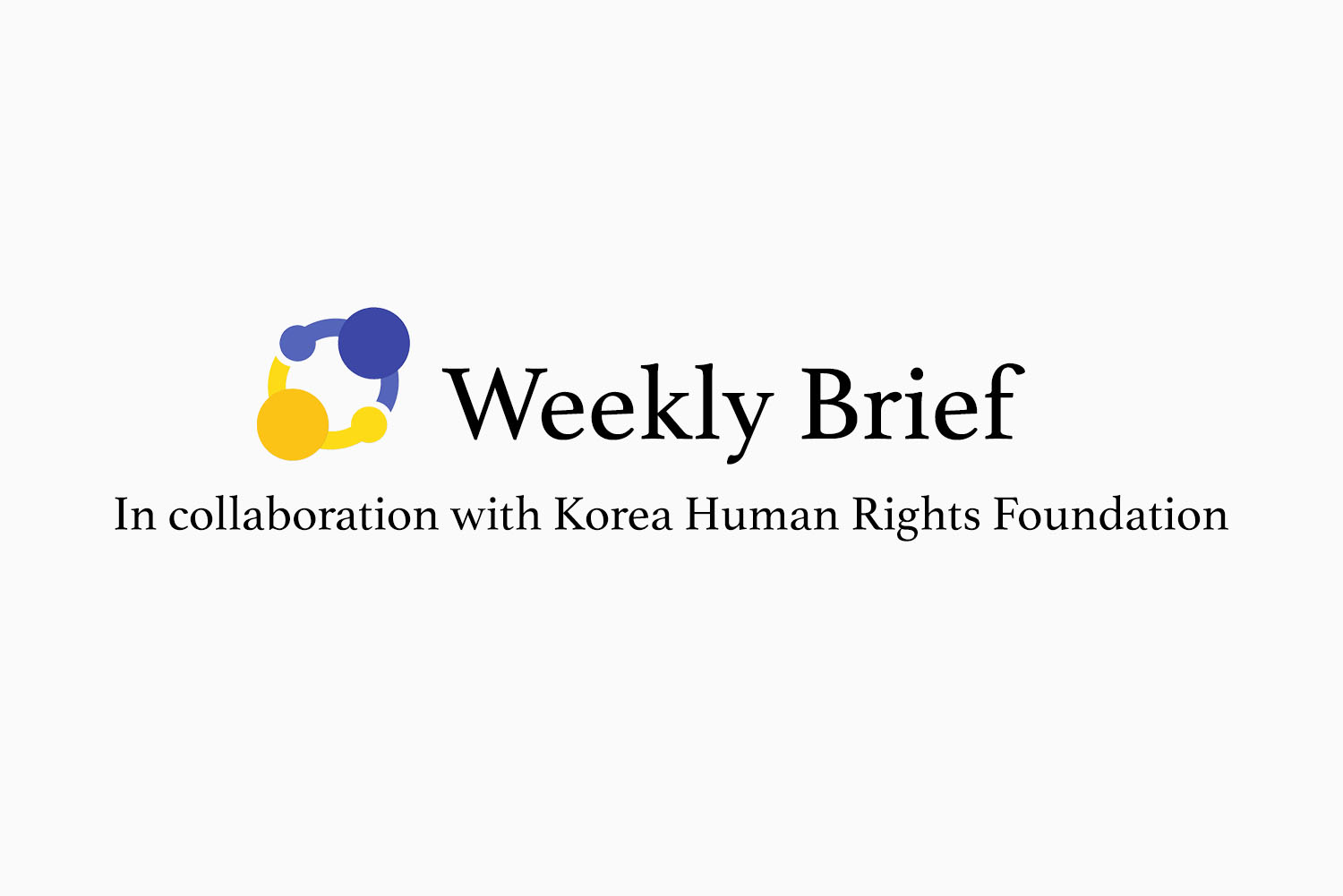 Weekly Brief: August 22nd - August 28th
Migrant fishermen vulnerable to abuse
In news that everyone in South Korea should know but very few people hear about, the 22,000 migrant workers in South Korea's fishing industry face rampant abuse, including unfair wages, exploitation, verbal abuse and physical abuse, in some cases amounting to forced labour and human trafficking. The findings are from a two-year study conducted by Kim Jong-chul, a lawyer with Advocates for Public Interest Law (APIL / 어필).
At blame is South Korea's Employment Permit System (EPS) which allows migrants from a specific list of developing countries to work but leaves them unable to change jobs without risking their visas. In 2014, Amnesty International's South Korea branch issued a similar report on abusive work conditions in the farming industry caused by the EPS and described them as a form of modern-day slavery. Unsurprisingly, it failed to garner much attention from the general public and the government did little in response. Of roughly 270,000 migrant laborers in the country, some 50,000 play a crucial role in South Korea's food production chain, particularly in fishing and agriculture, and yet remain an invisible minority. This is something we have to continually ask ourselves: Who makes our food?
South Korea's new birth rate policies raise eyebrows
The government unveiled a new set of policies aimed at increasing the country's birthrate, including a call for workplaces to be more family friendly. Many of the suggestions have been criticized, however, as being out of touch with workplace culture. An example: encouraging employees to leave at the end of the day without saying goodbye to their boss.
South Korea's birthrate problem shouldn't come as a surprise any more, but it does highlight the government's inability to address the many structural problems that have caused it, particularly those primarily affecting women. Access to childcare is poor, work hours are often inflexible and the workplace culture significantly encroaches on employees' personal time in evenings and on weekends. These problems are especially severe for married women since men participate very little in household work or raising children. Lack of stable employment for many young workers, the very high costs of private after-school education, and female employees being punished for taking maternity leave are among the other major factors.
See more about this here:
'Korea low in gender-related indexes'
Already OECD lowest, South Korea's birthrate getting worse
Global Gender Gap Report, 2015 – Korea, Rep.
Teacher given probationary sentence for sex with minor
A female teacher at a hagwon received a suspended jail sentence for having sex with a 13-year-old middle school student on multiple occasions. Under South Korean law, the legal age of consent is 13, so that fact that this teacher was found guilty stands out; in many similar cases the adult in question is not charged with a crime. A bill has been proposed in the National Assembly to raise the legal age of consent to 16 and is under consideration, but similar attempts in the past have failed. When asked what the legal age of consent is, the average person in South Korea is likely to guess an age much older than 13, and this is reflected in the public outrage often seen when perpetrators in high profile cases go unpunished.
'Firms prefer experience over academic records'
In good news this week, the trend of employers requiring unnecessary personal information on application forms has sharply declined, according to one study. The practice of asking applicants' to provide their height, weight, blood type, parents' professions has been the norm in South Korea for a long time, and has been criticized many times by the National Human Rights Commission. Employers could still ask for this information during the interview process or through other means, but the trend appears to be moving towards considering an individual's credentials rather than unrelated personal information.
Corrections: An earlier version of this post erroneously implied that most of the 270,000 migrant workers on E-9 visa worked in fishing, agriculture and restaurants. It has been corrected to reflect the fact that just 49,000 migrant workers on E-9 visa are employed in fishing and agriculture. The service industry employs less than 0.1 percent of migrant workers on E-9 visa.
Weekly Brief is a collection of the must-read articles regarding human rights and social issues in South Korea, produced in collaboration with the Korea Human Rights Foundation.
Become a subscriber to access all of our content.