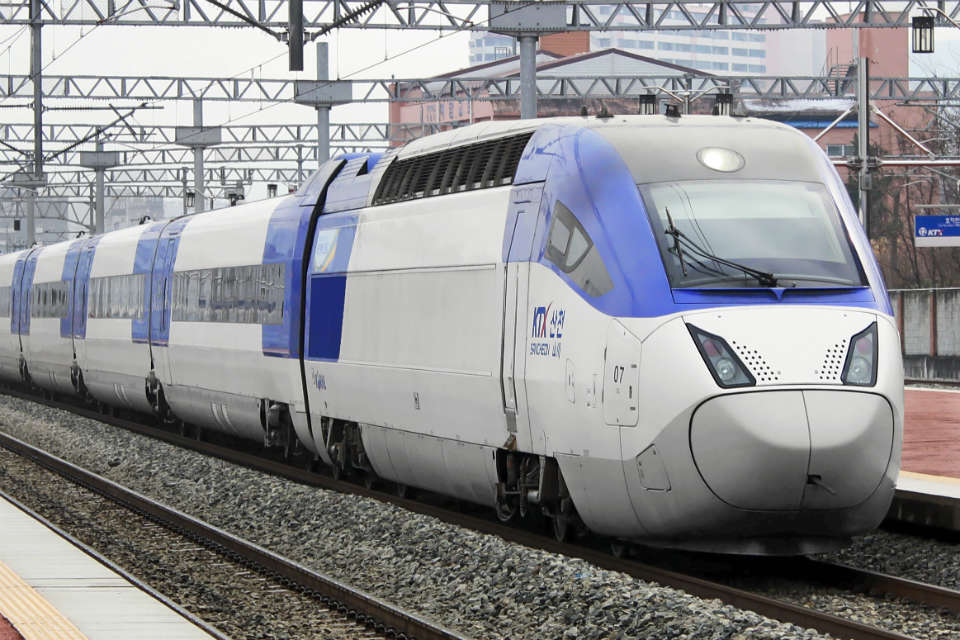 Foreigners Rail at Korail's Two-track Olympic Booking Discrimination
With just a month to go until the Pyeongchang Winter Olympics open on Feb. 9, another issue is getting foreign visitors worked up. This time, it's ticket bookings for the new KTX (high speed rail) line that connects Incheon International Airport, Seoul and key new stations in the Olympic zone.
The culprit? South Korea's Lunar New Year public holiday period, which falls on Feb. 16. The Lunar New Year and autumn Harvest Festival holidays are notorious for transport overload, with trains pre-booked up at lightning speed and highways blocked with bumper-to-bumper traffic as South Koreans head out of Seoul to visit families in the provinces. Korail, South Korea's national railway operator, runs special pre-booking periods for these periods: This year, the Lunar New Year period is Feb. 14 – 18, for which booking opens on Jan. 17.
The problem is that this busy travel period falls bang in the middle of the Olympics, and foreigners who have already purchased five- or seven-day Pyeongchang Korail Passes are not happy about still being unable to get tickets for Feb. 14 to 18. (Pyeongchang Korail Passes are supposed to allow unlimited train travel during a fixed term but its holders still must make advance booking in order to secure seats.)
A member of staff at Korail's hotline (1599-7777) answered, in English, that online reservations for Feb. 14-18 journeys would be available 4pm South Korean local time on Jan. 17 on the English-language version of www.letskorail.com, or from 9-11am at railway stations nationwide on the same day.
But online booking via a special temporary public holiday booking site that exists only in Korean opens on the same day at 6am, putting non-Korean speakers at a 10-hour disadvantage — an eternity in public holiday train ticket booking terms.
"Last year all the KTX seats around the country sold out in about 30 minutes, so there's virtually zero chance of any Olympic visitors getting seats — even if you have already bought a Pyeongchang KOFAIL pass," wrote Reddit user zaskquatch (emphasis and sarcastic acronym in original).
A media affairs official from Korail, requesting anonymity as usual, effectively admitted that Korail's decision to only run a Korean version of the temporary booking site was in order to give priority to South Koreans traveling during the holiday period.
"It happens to coincide with the Olympic period this time, but we have to put people traveling because of the public holiday first," he said. The official added that standing tickets may still be available for those who miss out on the chance to book a seat.
Elsewhere, Korail's English language site shows signs of international confusion. Visitors purchasing a Pyeongchang Korail Pass are forced to select their nationality from a drop-down list of countries that includes only 97 of the world's 195-odd states, adds at least two defunct ones (Yugoslavia and Zaire), and misspells many more.
On Korail's English-language Q&A pages, 38 puzzled and angry inquiries date back to Jan. 5. Among them was a message from "Olympic Spectator," who wrote,
"Foreigners are spending thousands of dollars and we will be left in the dust. Korail is just opening themselves to a class action lawsuit for damages based on discrimination. As a Korean American, I am embarrassed such travesty is raising its ugly head when all the eyes of the world are focusing on the Olympics. Shame on you Korail. Your actions are truly repugnant."
Meanwhile, YouTube user Amy Moncure pointed out that foreign credit cards cannot be used at some railway stations in the Olympic zone, further undermining South Korea's claims to be a hub of smart technology.
Transportation woes come in the wake of a widely reported accommodation problems involving hotels and other properties in the Pyeongchang and nearby Gangneung area.
Cover image: A Korean high-speed KTX-Sancheon train (Source: Minseong Kim via Wikimedia Commons)
Become a subscriber to access all of our content.