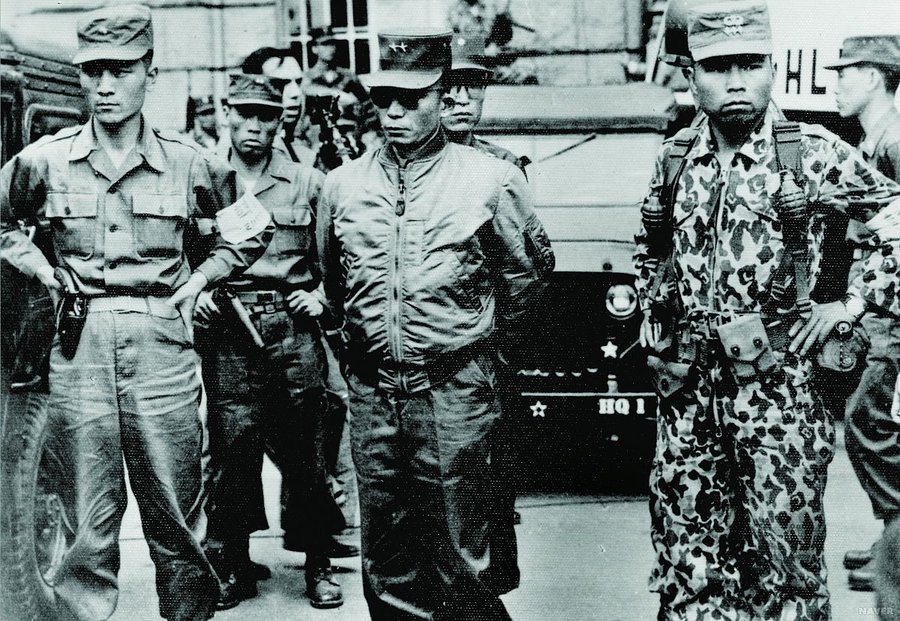 Weekly Brief: Nov. 21st - 27th
State-authored textbooks: Another victim of Choi Soon-sil?
Today the government gave the public its first look at the new state-authored history textbooks. When announcing it last year, the government held firm on its plans for new textbooks despite strong opposition from historians and academics. Possibly due to the weakened state of the presidential office, the education ministry said last week it will make its final decision on the textbooks after hearing from the public.
The government said previously that issuing new history textbooks would correct distortions that are tearing the country apart. Critics instead say Park's government is in fact trying to whitewash the legacy of her father, coup-leader-turned-strongman Park Chung-hee.
1.5 million at Saturday's rally; impeachment vote may come this week
Saturday marked the fifth weekend demonstration calling for President Park to resign, with an estimated 1.5 million people coming out in Seoul. The investigation into the president, now criminal suspect, continues to turn up surprising information. Opposition parties are pushing to hold an impeachment vote late this week or early next week. If the vote passes, Park would lose her powers for up to 6 months while the courts hear the case.
Students major feature at rallies
A striking feature of the anti-Park rallies has been how diverse the attendees are. Among them are many high school and middle school students, often attending in their school uniforms. Seeing university students participating in demonstrations is not unusual, of course. But the past month has shown the public that many younger students also are politically minded.
Misogyny present at rallies as well
Another striking feature of the rallies is the almost festival-like atmosphere. It's a welcome change from protests of the past that featured men clashing with riot police. This time around women have been front and center, but not all of the women in attendance have had positive experiences. Social media accounts of everything from condescending attitudes to molestation surface after each demonstration. Organizers have taken to addressing this on stage at the most recent rallies.
Unsurprisingly, criticisms of Park, the first female president, have come with a strong dose of sexism. Both in rallies and online, Park's gender has been blamed as a cause of the current scandal. 'Princess' and 'Miss' have been used to refer to Park, terms which women's groups say have misogynist undertones. Park's own lawyer tried to stall investigators by saying that Park's "privacy as a woman" needs to be respected.
In brief
In depth
Reminiscent of the blacklist of anti-Park artists, Olympic gold medalists Kim Yu-na and Park Tae-hwan may have been targets of the government.
The case of a man who was tortured into giving a false confession and his over 40-year fight to have the government found legally responsible.
One pastor argues that the culture at megachurches makes donating money to the church obligatory and a source of shame for those who are not wealthy enough to give up 10% of their income.
***
And that was the news from last week. We value your feedback. Send any questions, comments, errors, or omissions to weeklybrief@8d2.359.myftpupload.com.
Weekly Brief is a collection of the must-read articles regarding human rights and social issues in South Korea, produced in collaboration with the Korea Human Rights Foundation (KHRF / 한국인권재단). The views expressed here do not necessarily reflect those of KHRF.
Cover Image: General Park Chung-hee, South Korea's longest-ruling military dictator and the father of the current president, Park Geun-hye, is one of the most contentious topics in history education. (public domain)
Become a subscriber to access all of our content.