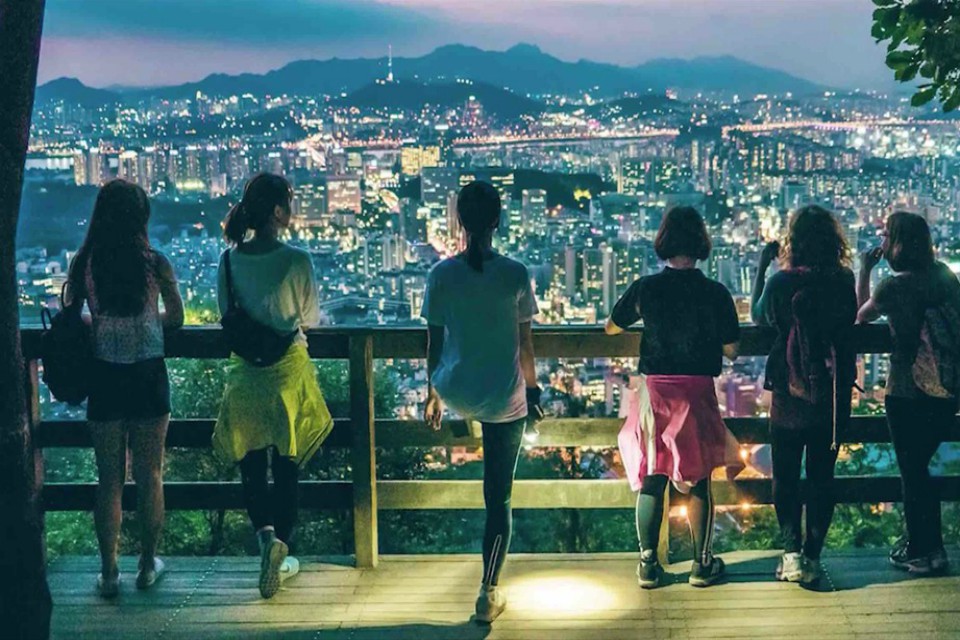 South Korea can be an innovative trendsetter when it comes to fashion, technology and pop culture. But when it came to YOLO, the country was a relatively late adopter of the catchphrase "you only live once."
It's about five years late, and the YOLO trend comes with a twist. Instead of using the phrase as a pretext for reckless decisions — or "carpe diem for stupid people" as Urban Dictionary defines the phrase — young South Koreans have appropriated the term for less pernicious but more productive purposes. And the aphorism is galvanizing the young into new habits.
"One-day classes" are one-time workshops that run for a few hours. From baking macarons to playing ukulele, young South Koreans are pulling out their wallets to enrich their lives through new and novel experiences.
These one-time lessons are appealing, primarily because of their accessibility, both in terms of time and money. One only needs to sign up for one session, which costs as little as 5,000 won, or less than five U.S. dollars (prices vary according to activity). Each class usually lasts for only a couple of hours, which means it's easier for busy South Koreans to fit the lesson into their schedules, after work or on the weekends.
After one session, it is possible to continue attending or walk away, making one-day classes appealing for those who want to experience new activities with no strings attached.
Many one-day classes are based on making something, from edible goodies like French pastries and beer, to perfumes, flower arrangements and pop-art portraits. Physical activities like ballet and yoga are also common, but more unique activities like night hikes (for only 5,000 won), night-time kayaking on the Han River (for 25,000 won, or 22 dollars) and orienteering (10,000 won or nine dollars) are also up for grabs.
And while some choose to attend these sessions purely out of interest in the activities, sometimes in line with the ongoing trend of doing things alone, others see it as an opportunity to socialize. There's social dining where participants eat seasonal meals in a friendly atmosphere (the sessions until the end of July are already sold out). A yoga session followed by a potluck party on a rooftop brings together people interested in both fitness and cooking. Run and drink session is perfect for those who want to jog then feast on booze, thereby balancing guilty pleasure with a healthy activity.
"City night kayaking" in Seoul. 
There are also activities aimed at soothing the soul. Participants can pay 18,000 won (16 dollars) to volunteer at an abandoned dog shelter or 30,000 won (27 dollars) to attend a therapeutic workshop aimed at boosting self-esteem.
If you are tempted to try out some one-time activities, here are five of our favorites to add some color to your life.
YOLO is a soothing remedy for young South Koreans, who are constantly told that hardships of endless study and money-saving during one's youth cultivate the soil for fruitful harvest in later years. Tired of waiting in vain for an idealized future, young South Koreans are prioritizing gratification today. This means spending on experiences, learning something new instead of saving for a family home in a distant future.
Cover image: A one-day class for night hiking in Seoul. (Source: Frip)
Become a subscriber to access all of our content.