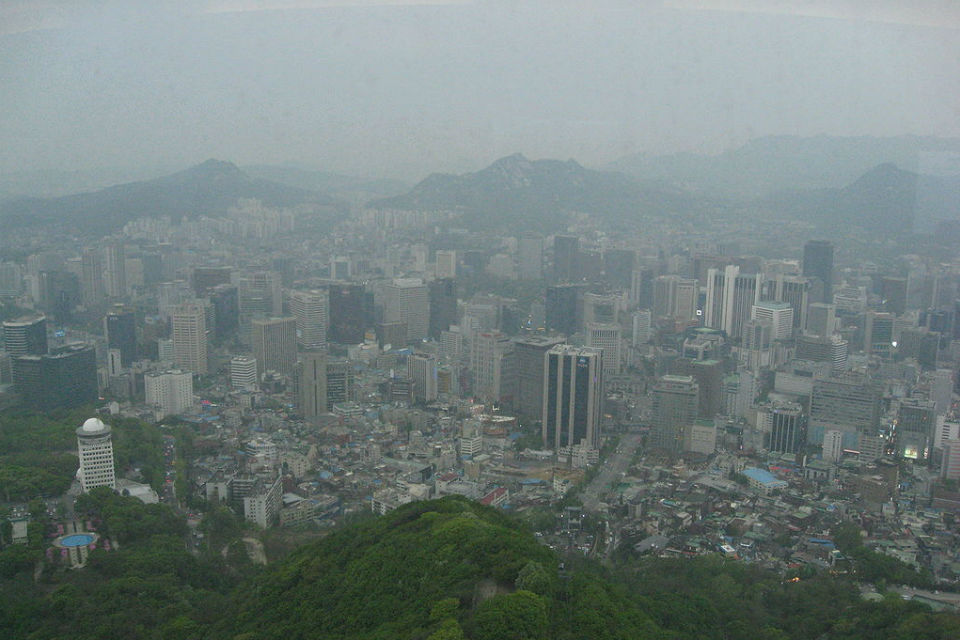 South Korea's Fine Dust Financiers
As South Korea's serious air pollution problems persist, two of the country's largest banks have sparked anger by financing new coal-fired power plants, a major source of domestically generated particulate matter (PM).
PM, popularly known as fine dust, has been labeled a "social disaster" in South Korea. Yet in 2017 alone, eight new coal fired power plants commenced operation in the country, with seven more in the construction or planning stages.
Despite president Moon Jae-in's pledge to enforce fine dust reduction measures, and consequent movement to suspend the operation of five aging coal power plants, South Korean firms and banks have continued to arrange financing for new coal-fired power plants.
Two new coal fired power plants are currently waiting for their financing to be secured by KB Kookmin Bank and state-owned Korea Development Bank (KDB).
Major retail bank KB Kookmin has been fundraising for two new coal plants – Goseong Hai, which cost 5.2 trillion won, and Gangneung Eco Power, expected to cost around 4 trillion won and to begin operating in 2022.
"The Gangneung Eco Power plant will be an ultra-super critical (USC) facility, making it one of the most efficient coal-fired power plants in Korea," said Cho Seung-a of KB Kookmin Bank. "The project takes the environment into consideration by minimizing coal consumption compared to other coal-fired plants."
KDB has also been financing new coal-fired power units including GS Donghae Electric Power's Bukpyeong plant and PosPower's new Samcheok plant, both in Gangwon Province. The bank could not be reached for comment.
Financing of coal power by public financial institutions in South Korea is subject to increasing criticism, including by several lawmakers.
Kim Joo-jin, managing director of non-profit Solutions for our Climate, emphasized the urgency of blocking projects that have not yet been fully financed.
"Gangneung Eco Power and PosPower's Samcheok plant coal-fired power plant are still awaiting financing," he said. "These two are our top priority because they have the highest chance of being stopped."
Environmental activists expressed disappointment at the government's lack of regulation. "President Moon failed his election pledge to citizens by approving additional coal plants," said Lee Kwang-oh of a local committee opposing PosPower's planned Samcheok plant.
As the fine dust problem persists, many South Koreans are looking for more fundamental solutions than face masks and air purifiers.
"Fine dust is harmful to health, especially that of children and pregnant women," said Ha Ji-won, president of environmental NGO Ecomom Korea. "We've seen from scientific research that it can affect suicide rates as well. Air purifiers and masks can only help us avoid fine dust; we need to come up with ways of reducing the amount of it."
Cover image: Dusty Seoul, seen from Mt. Namsan (Source: Wikimedia Commons)
Become a subscriber to access all of our content.