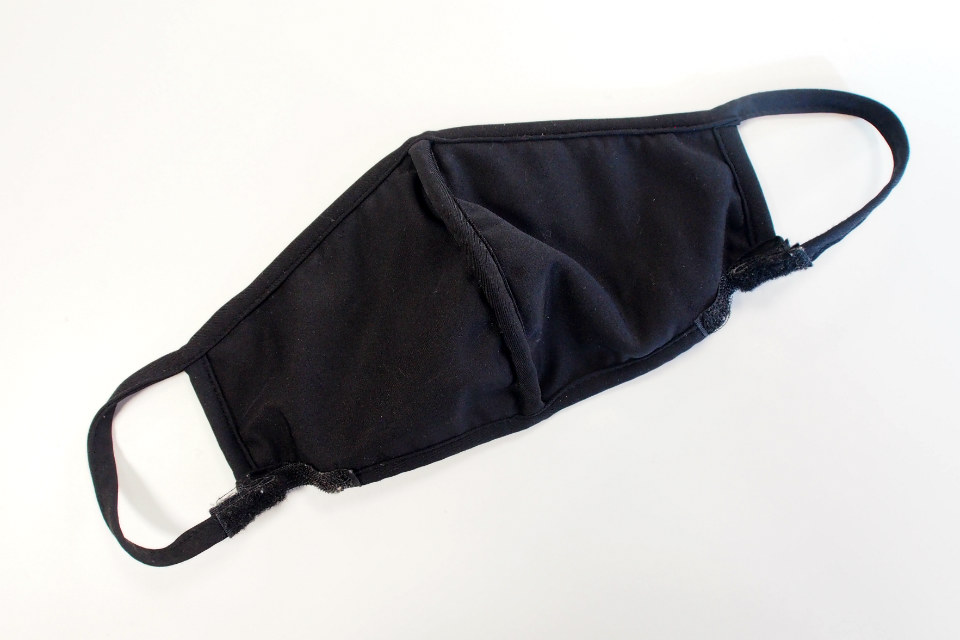 Do I Need to Wear a Face Mask in South Korea?
Walk along the street in any South Korean city and you'll see plenty of people wearing surgical-style face masks. Covering the nose and mouth and held in place by elastic loops that reach back behind the ears, the masks are cheap and sold in almost all convenience stores and pharmacies. But what are they for, and do they really protect your health?
Face masks have been common in South Korea since before air pollution became such a high-profile health concern. Many people wore them when they had colds, or to keep their mouths and noses warm in winter, or for anonymity during street protests. Recently, they've even achieved fashion accessory status.
But this year's fine dust season is now approaching. Increasingly acknowledged as a serious public health issue, fine dust, technically known as particulate matter (PM) is bad news. In addition to irritating your eyes, nose and throat, particles can damage your lungs and are small enough to be absorbed into your blood stream, overworking your immune system and potentially causing problems as serious as heart attacks.
So should you be wearing a mask every time you go out on a dusty day?
The Ministry of Environment thinks so. In a video outlining how to best protect your health from fine dust, wearing a mask is the second recommendation (after avoiding going out altogether). But there's an important caveat to this: Make sure the mask bears a Korea Filter certification from the Ministry of Food and Drug Safety.
In order of increasing efficiency, these are KF80, KF94 and KF99 (see below for specific performance details). Most pharmacies and many convenience stores stock KF80 and KF94-rated masks, but these are often mixed with non-certified products: Make sure you check your mask for certification.
Other important guidelines for keeping your face mask efficient include:
Masks should be single use. Use them more than once and their performance will deteriorate.

Don't put masks through the laundry: This will remove their static electricity-based particle filtering function.

Don't wipe face masks with tissues or fabrics: This will also damage their performance

An obvious one: Wear masks the right way up. The side containing moldable wire should go at the top, so you can shape it to the profile of your nose.
Moisture from your breath will dampen the inside of the mask, creating ideal breeding conditions for bacteria and providing another reason to use a new mask each day.
Lim Young-wook, a professor at Yonsei University's Institute for Environmental Research, cautioned against simply choosing the face mask with the highest KF rating:
"The more strenuous your activity or the faster you breathe, the more oxygen your body needs. High-filtration masks block some oxygen, giving you lower intake. So young children, senior citizens and those with respiratory problems should be very careful when it comes to using masks."
When going out, Lim also advised walking unhurriedly and as far from roads as possible in order to decrease exposure to dust and fumes.
But likening going out on days with high fine dust levels to smoking was of little meaning, he added: "The substances involved are so different, and the fact that cigarette smoke particles are hot products of burning gives them other effects."
Indoors
Even when the fine dust forecast is bad, staying at home with the windows shut is not recommended. Activities such as cooking — especially frying — and vacuum cleaning, as well as the presence of pets, can quickly make indoor air quality worse than that outside. Opening windows regularly for ventilation is a must.
If you've bought an air purifier, it will help get rid of some dust at home, but not gases such as CO2 or substances such as formaldehyde: Ventilation is still necessary.
You might also want to seek some vegetable help: A much-cited 1989 study by NASA found that around 15 houseplants can help reduce levels of substances such as formaldehyde in indoor environments.
The Ministry of Environment's Fine Dust Guidelines in Full
Avoid going out

Wear a mask (rated KF80, KF94 or KF99)

Don't stay in places with severe air pollution for long (roadsides, building sites etc)

Wash your hands and feet after going out

Drink and eat plenty of water, vegetables and fruit

Keep your home well ventilated and wipe down surfaces with a wet cloth

Avoid activities that create more air pollution (e.g. take public transport instead of driving)
Korea Filter Standards in Numbers
What are the differences between KF80, KF94 and KF99? According to Ministry of Food and Drug Safety:
KF80-rated masks block on average 80% percent of PM of 0.6㎛ (micrometers) in diameter.
KF94-rated masks block on average 94% percent of PM of 0.4㎛ in diameter.
KF99-rated masks block on average 99% percent of PM of 0.4㎛ in diameter.
Cover image: A cotton face mask (non-KF-certified). (Ben Jackson/Korea Exposé)
Become a subscriber to access all of our content.