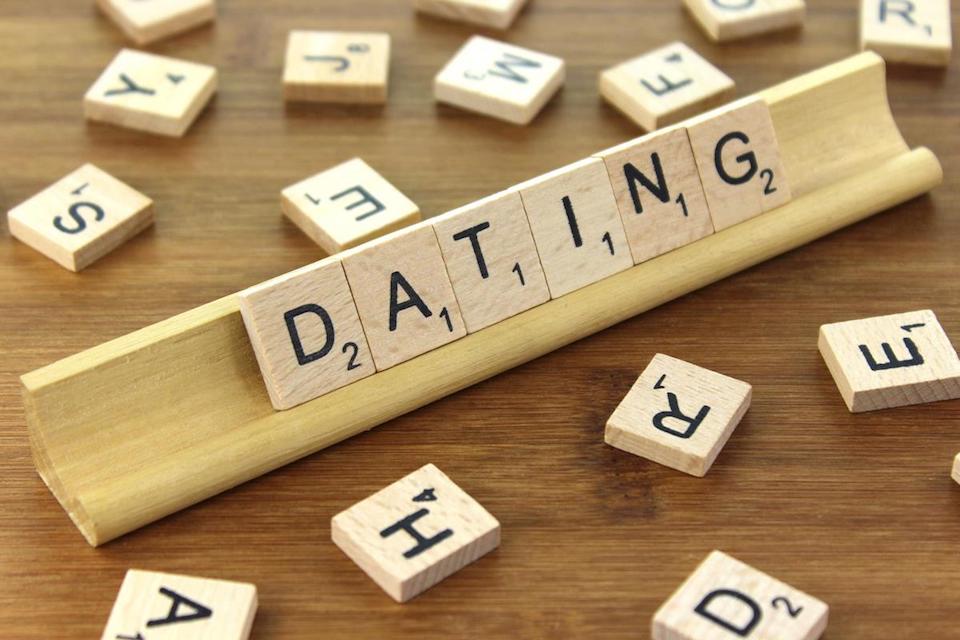 Dating in South Korea: When Even Your Chiropractor Becomes a Pain in the Neck
After a few years of living abroad, I returned to South Korea single but maybe not so ready to mingle with the opposite sex. I wanted to pursue other priorities first.
But people around me didn't see my indifference to dating very kindly, as I, at 25, was reaching the ripe age for marriage. My family couldn't get over the fact that I wasn't seeing anyone. Even my chiropractor urged me to bestir myself in the game of courtship, saying dating would help with my back pain.
The pressure to date is understandable given that the pressure to marry and have children is just as intense. From the older generation's perspective, dating is a natural step toward marriage and parenthood. They want us to date so they can see us form our own families, like they themselves have.
And many young people actually see dating as a reward to enjoy after the hardship of studying and getting into university. My high school regulations stipulated no dating, but as things tend to be when they are forbidden, dating was an alluring prospective for my classmates, who would fantasize, encouraged by adults, about falling in love after graduation.
"Just focus on your studies for now. When you go to university, you can lose weight and date a man," my teachers would say time and again.
I am now a recent university grad. The tables have turned. I'm not only allowed, but expected to be in a relationship. OK, so maybe I should give it a try at least.
But as I wasn't in school any more, I wasn't sure where I could meet a potential partner. Do I go out to a bar? Go on Tinder? Or ask for someone's number at a bus stop?
While an average South Korean may gladly flirt with someone in a club or bar or on the street, such encounters are a no-go for anything serious. By and large, a stranger met in such circumstances is not considered boyfriend or girlfriend material. For women, especially, dating men who walk up to them on the streets, let alone in a club, is shunned — because those men "lack credentials," three South Korean women in their 20s to 30s unanimously told me.
"I don't think I could have a profound relationship with someone I met in a club. And since there are too many cases of crimes being committed by people with skewed mindsets these days, having someone as a link between me and my date is seen as a guarantee that nothing bad will happen," said Kim Soo-yeon, a 20-year-old university student.
And "credentials" are supposedly guaranteed by the three common ways of meeting potential partners in South Korea: organically in one's natural habitat (such as school and work), through a sogaeting (a blind date often set up by a friend), or through a miting (a blind date between two groups of friends, each group from a different institution). Meeting people through such channels is considered safe because individuals involved in the process are thought to have verifiable identities.
The first one is a no-brainer. You spot someone in class or at the office. Through your classmates or colleagues, you get acquainted with the person, or you could simply introduce yourself and get to know each other.
The third option, miting, turns out to be less ideal for sparking a relationship. It is more for having a fun night out with a group of friends. Young South Koreans go on many miting in the early stage of joining an institution, be it university or a workplace. As you are likely to meet people from similar socioeconomic backgrounds, some also go to miting for networking purposes.
After a bit of thinking, a sogaeting seemed to be the most suitable option for me. But when my colleagues mischievously tried to set me up with a seemingly decent man my age (they think my reluctance to date is hilarious), I turned down the offer.
Besides having witnessed two awkward people obviously on a sogaeting at a café one balmy Saturday afternoon, I was put off by the various things I had heard about the practice.
While looking good is important, well, everywhere, the thing that counts most at a sogaeting is appearance. Upon receiving my request to set me up with someone, my cousin asked what my type was. When I said I liked witty and open-minded people, he scowled at me as if I was a snob, and grunted, "sogaeting is all about looks."
Yoon Ji-won, a 24-year-old at my office, concurs. "I'd much rather meet someone that I could have a decent conversation with. But since that condition is difficult to satisfy, I'd rather ask for someone with my ideal looks," Yoon said. But this is about more than simply being good- or bad-looking. "It's more about the category of one's appearance, be it cute or sexy."
It's not uncommon to hear a potential date described in terms of an animal. A man can be equated to a dinosaur, sloth or "fennec fox," to give a few examples; and a woman can be described as a fox, tiger, koala or squirtle — the last from the Nintendo game Pokemon. Cat, puppy, bear and rabbit are apparently gender-neutral descriptors.
After reflecting on how my exes and previous dates looked, I simply couldn't conjure up a particular animal, or even a single adjective to sum them up. All I could say was "I know what I like when I see it (or him)."
But then came the issue of education, i.e. which school he goes or went to. No South Korean I know wants too much disparity in education level with his or her partner. And here comes the sexist gender dynamic: Most men don't date women who are better educated than they are. For instance, a guy from Yonsei University (one of the top three universities in South Korea) wouldn't meet a girl from Seoul National University, considered the best of the best, unless she was a music major or something. A woman with a Ph.D? She can kiss her dating prospect goodbye since it means the pool of men who are better educated than her is tiny.
Obsession with a potential date's education isn't just about vanity. Education is considered a barometer of the person's general lifestyle and family background, so you can be confident that you and that person have other things in common. "It increases the potential of developing a serious relationship," said Yoon.
This may not be the case for older people looking to date, though. "You care more about his school when you're in your mid to late 20s. These days, I care more about his personality and ability to establish himself financially," said Lucy Yang, a thirty-something business consultant in Seoul. For her, working for Samsung isn't a dealmaker either. "What he does at the company is far more important than which company he works at," she added.
I also learned that a sogaeting doesn't necessarily guarantee the date's decorum.
"This guy my parents had introduced me to refused to pick me up because I lived north of the Han River [in Seoul]," said Yang. "He said his car was too big [and not suitable] for driving in Gangbuk," the area of the capital north of the river, which is older, less affluent and has narrower streets than Gangnam, the area south of the river.
And while the guy's refusal to come to Gangbuk amounted to an inappropriate reference to his wealth — 'I am rich and will not go to your poor neighborhood' — showing off is common, if not necessary, at a sogaeting.
"It's a matter of walking the fine line between bluntly and tastefully showing off one's means," said Yoon. "A man could place his car key on the table or tuck up his sleeve to show off his watch."
I was exhausted just from hearing all this about the art of sogaeting, and happy to give up on dating altogether. I am apparently not the only one. The South Korean media have been sounding alarm bells about young people's decreasing interest in dating — they say too many young men are becoming 'herbivorous,' meaning uninterested in women and sex, while young women are getting 'dried up' and losing their instinct for romance. (Both terms originated in Japan, by the way — another country that is in a national crisis mode over its falling birthrate and aging population.)
But why shouldn't young people turn away when dating has become less about personal contentment than rituals and expectations?
The pressure on me to meet a man is still there; if you are single, people just don't let you stay single. Or they think there must be something wrong with you. I am seen and being told to see myself as abnormal just because I don't have a boyfriend, even though I am perfectly happy with the way I am.
Next week, my chiropractor will ask again if I have a boyfriend yet. Maybe I should just leave the country. Or at least get a new chiropractor.
Cover image: (Source: Nick Youngson/the Blue Diamond Gallery, CC BY-SA 3.0)
Become a subscriber to access all of our content.