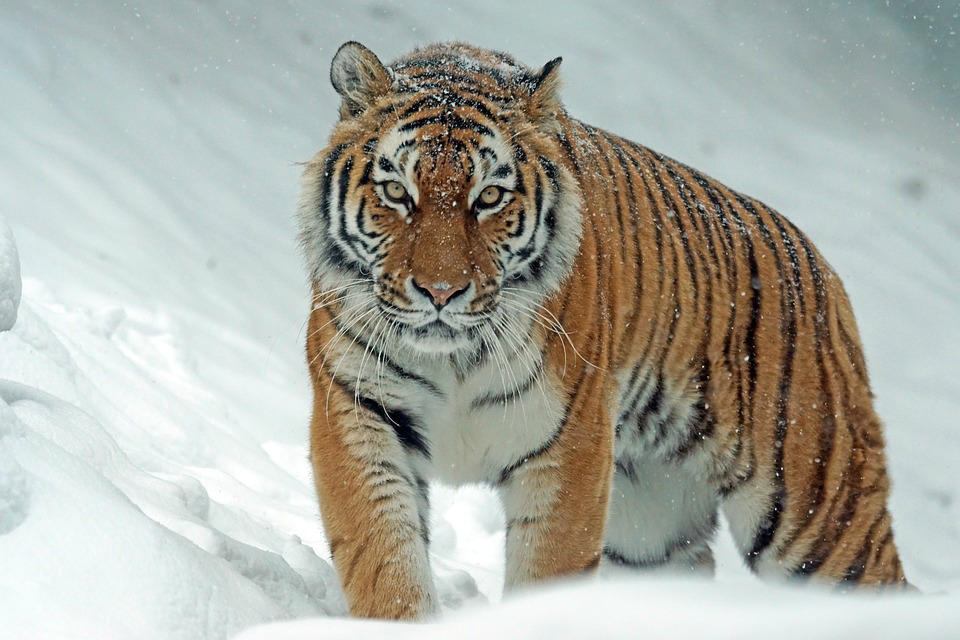 Cultural Relic or Comeback Cat? In Search of the Korean Tiger
Soaring over stadiums, strutting around in opening ceremonies, masquerading as a soft toy and featured on a thousand pieces of merchandise — meet Soohorang, white tiger and official mascot of the Pyeongchang Winter Olympics.
Cute, furry and gender-neutral, Soohorang is the kind of well-bred animal that would carry your granny's bag up the stairs or apologize for stepping on your toe. But it's just the latest cultural manifestation of Korea's favorite big cat: The tiger's tail stretches back through millennia of Korean history, its tip disappearing into the mists of myth and legend.
Not long ago, the tiger was also a very real presence, living in the mountains and valleys of the Korean Peninsula. But since hunters drove it to extinction in the 1940s, it has been relegated to symbolic status and exploited an infinitum, a spayed specter as real as a unicorn or a dragon. Can the real Korean tiger ever make the comeback it deserves?
***
In a recent media interview, Soohorang designer Lee Hee-gon pointed to the tiger's role in Korea's foundation myth. Starring alongside an Asiatic black bear (the 2018 Paralympics mascot), the tiger plays a less-than-flattering role: It fails a challenge of surviving on a diet of garlic and mugwort in a cave for 100 days, forfeiting the role of Korea's mythical grandmother to its rival, the bear, who becomes human and marries the father of Dangun, mythical founder of the Korean people — the rest, as they say, is history.
But the Dangun story is just one of many feline fables.
"Most foundation myths of historical Korean past states on the Korean Peninsula feature tigers,'" said Park Kyung-eun, an assistant curator at the National Museum of Korea.
Recently, Park researched cultural representations of Korea's favorite big cat for Tigers in East Asian Art, a special exhibition celebrating the Pyeongchang Winter Olympics. The exhibition charts a mind-boggling range of characters ascribed to the tiger throughout Korean history: totem animal, mountain spirit, demon dispeller, magpie companion, zodiac figure, great scholar, pipe smoker, warrior, friend, idiot.
"On one hand, the tiger was worshipped as a distant, extraordinary being; on the other, it was represented as a friend-like, lovable figure, living among us," Park explained.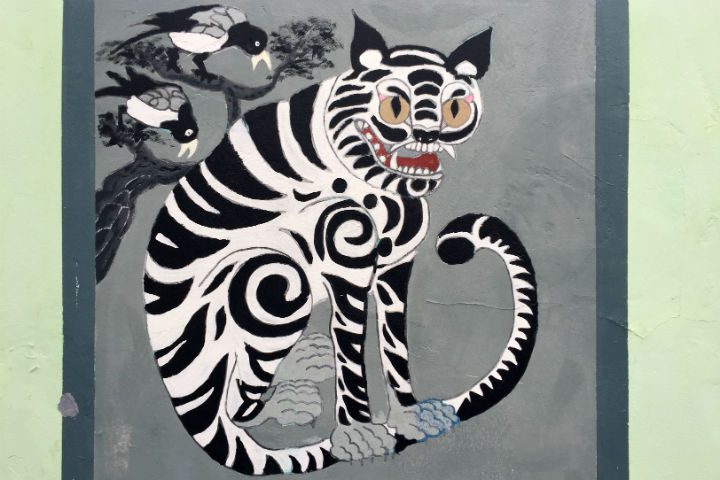 But despite its cute depiction in folk paintings, DNA tests on Korean tiger bones have revealed it to be the same species as the massive Amur tiger, the kind of alpha-cat that eats bears for breakfast and poses for photos with Vladimir Putin.
The Korean tiger was a dangerous beast; local history is rich with accounts of tiger attacks. "Tales there are without number, the most grewsome [sic] of a hunt to kill the tiger that carried off the young wife of one of the hunter's friends and to recover the remains," wrote expatriate resident H. H. Underwood in his 1915 book on hunting in Korea.
"An ancient Chinese collection of Korean sayings contains one that goes 'Koreans spend half the year going to the funerals of tiger victims, and the other half hunting tigers,'" Park added.
But after the first few decades of the 20th century, stories of villagers being attacked by tigers dry up. The last wild tiger in South Korea is thought to have been killed in the 1940s, the culmination of centuries of hunting in the name of protecting humans. The world's entire population of wild Amur tigers is thought to number approximately 500, concentrated in far-eastern Russia and northeast China, near the border with North Korea.
The situation in North Korea, which could theoretically provide a big cat corridor between the Chinese and Russian borders and South Korea along its eastern Baekdu Range, is almost unknown to the outside world. But there may be cause for optimism.
"The Baekdu mountain system and most mountains in North Korea are in a pristine, unmanaged, wonderful state, untouched by humans, untouched by industrialization or any kind of road network whatsoever," said former wildlife ranger Roger Shepherd, who has explored the Baekdu Range extensively as part of his book and photography projects.
A 1998 survey by North Korean and Russian scientists in Ryanggang, a North Korean province adjacent to the Chinese border, found evidence of tiger presence, including footprints and reports of sightings and livestock predation.
Shepherd has heard mixed reports of tiger sightings in North Korea today, some as far from the Russian border as South Pyongan Province in the center of the country. "Some people say there are no tigers; some people have seen one, or know someone who's seen one," he said. "And some of the sightings might have been leopards — people don't always know the difference and most encounters are very fleeting."
For Lee Hang, the question of saving the "Korean" tiger is one that transcends national boundaries.
"South Korea uses the tiger all the time, in the 1988 Summer Olympics [for which it was also a mascot], the 2018 Winter Olympics, all kinds of other places, but it's not doing anything to help the tiger in return," Lee said. "What kind of country does that?"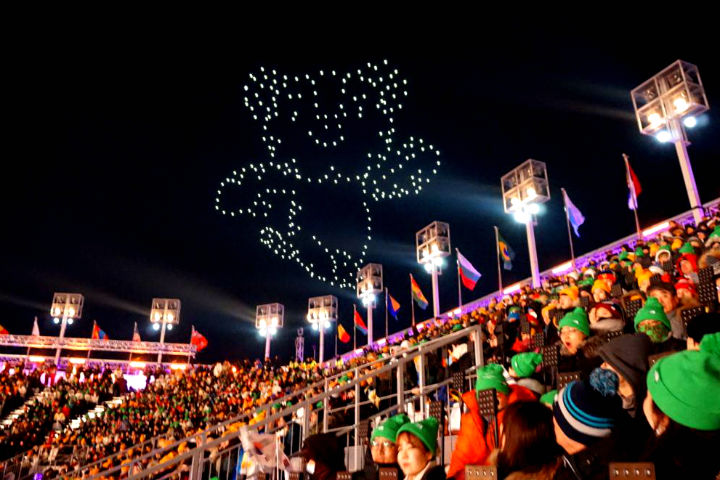 Lee, a professor at Seoul National University's College of Veterinary Medicine, is head of the Tiger and Leopard Conservation Fund in Korea. Most of his work focuses on helping conserve Amur tiger populations in China and Russia, in the hope that one day they will stand a chance of returning to the Korean Peninsula.
"The South Korean government doesn't even take part in the Amur tiger GSMP [global species management plan]," he said, referring to the international project aimed at preserving a genetically diverse population of amur tigers in captivity in order to create a "genetic lifeboat" for their counterparts in the wild.
Lee said it was necessary for both Koreas to share information about big cat movements and expressed hope that improved inter-Korean relations would one day allow scientific exchange.
Large predators have been reintroduced to the wild in several places worldwide. The reintroduction of wolves into Yellowstone National Park United States in 1995, for example, brought the park's runaway elk population back down, in turn helping trees recover.
The following year, in 1996, European brown bears were reintroduced along the Franco-Spanish border but met with furious resistance from many local shepherds, demonstrating the potential drawbacks of such schemes when human interests are at stake. Meanwhile, some campaigners call for the reintroduction of the Eurasian lynx to the U.K., partly to control the country's deer population.
These are just a handful of examples of 'rewilding,' a process of reintroducing animal species, advocated by leading environmentalists such as British writer George Monbiot.
"We live in a shadowland," Monbiot claimed in 2013. "In a dim, flattened relic of what there once was. And rewilding offers us this fantastic opportunity to start restoring systems or allowing them to restore themselves."
But anyone attempting to usher the tiger back into South Korea's shadowlands faces some serious challenges. First among these is sheer lack of space.
"Tigers have a very wide circle of activity," said Woo Dong-gul, a specialist mammal researcher at the National Institute of Ecology. "A single female would need an area larger than Jirisan National Park," South Korea's largest terrestrial national park, with an area of 483 square km. "From that point of view, you have to ask if they could live without friction with humans."
Woo pointed to the many roads severing South Korea's forest and mountain corridors as another hazard. Just reintroducing a handful of tigers would not be enough to ensure long-term survival: a 'minimum viable population,' comprising several hundred animals, would be needed but realistically hard to sustain. Amur tigers clash with humans even in the huge expanses far-eastern Russia's Primorsky Krai, but South Korea is smaller than this region and has a population density some 50 times higher.
"Reintroducing tigers would be impractical," said Woo. He said a more viable candidate for reintroduction would be the also-extinct-in-South-Korea Amur leopard, based on its narrower range of activity and more retiring nature.
"I think areas like the DMZ and northern Gangwon Province would offer suitable habitats for them," he said, adding that more research on their potential relationship with local humans was needed.
The DMZ, short for 'demilitarized zone,' is the strip of land some four kilometers wide that runs across the Korean Peninsula with the North-South Korean border at its center. The zone itself has now become something of an ecological haven, because much of it has virtually been untouched since the Korean War in the 1950s. But it is largely impenetrable to humans and large animals from the north and south, thanks to an assortment of fences and landmines.
The DMZ thus doesn't just divide the two Korean states; it severs the mountain corridor that runs all the way down the east coast of the Korean Peninsula from Mt. Baekdu, on the North Korea-China border, to Mt. Jiri in southwestern South Korea. It is along this route that maybe, one day, Amur tigers could prowl back into what is currently South Korea — though whether they would stick around for long, as things stand, is questionable.
Lee Hang is taking the long view. He identifies four measures needed to prepare for restoring tiger and leopard populations on the Korean Peninsula:
Supporting conservation of existing populations in Russia and China

Designing tiger corridors between China, Russia and North Korea

Re-establishing

ex situ

populations outside their natural habitat in South Korea

Raising awareness about conserving wild populations and habitats of Amur tigers and leopards
South Korea's population is dense. But it's also set to start decreasing quite sharply after about 2030. Meanwhile, the country's farming population is shrinking. In these circumstances, Lee's long-term approach starts to look more promising: The further humans retreat and forest cover creeps down the flanks of South Korea's mountains, the more attractive the environment will become to wild animals.
If the Baekdu Range in North Korea lives up to its pristine promise, and the DMZ opens up a little, who knows when Korea's garlic-hating tiger will come back to haunt her old hunting grounds?
Tigers in East Asian Art runs at the National Museum of Korea until Mar. 18, 2018.
Cover image: Amur Tiger (Source: Pixabay)
Become a subscriber to access all of our content.