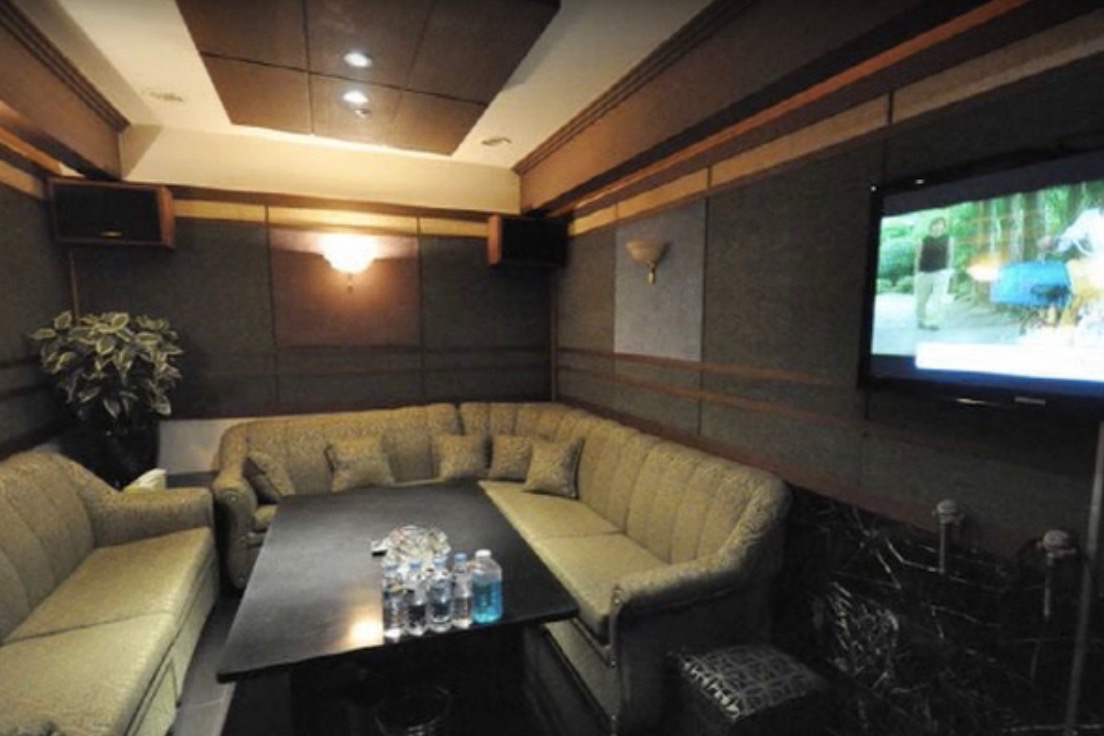 Room Salons: The Real Moral Scourge on South Korean Society
South Korea takes morals very seriously. From Enes Kaya's TV fall from grace over alleged adultery to pop star Yoo Seung-jun's apparent dodging of his military duty, South Korea is unforgiving when it comes to immoral behaviour. Christian groups protested against the recent gay pride festival, claiming to protect a "land of great moral value throughout its 5000 years of history." But they turn a blind eye to underground room salons, where these moral values come crashing down every other weekday and prostitution is carried out with little scrutiny.
Having recently been the guest of honour among South Korean businessmen, I was 'treated' to a night at the room salon in all its glitz and glamour. After a meal of barbecue and a lot of soju a designated driver came to pick us up, whisking us to the heart of Gangnam, the business hub of Seoul.
A valet greeted us, and we were led down marble stairs surrounded by fountains. My boss winked at me, reminding me that there was to be "No corporate credit cards in here"; accounts would be settled later. We were escorted to a room, the whiskey and snacks already laid out on the table. The parlour's manager entered and called the girls in.
One by one, six surgically-enhanced women in their late twenties strutted in awkwardly in stilettos and lined up, presenting their assets. The manager enumerated them and said, "Pick a number". Thoughts of the gay sauna sprang to mind, a meat market of fresh flesh, where one must pick a prey for the evening. Being the foreigner, I was given the honour of first pick. I personally felt no attraction to any of the women and merely replied "none." I saw my party nod in satisfaction. They were thinking I must be a seasoned customer, for my taste buds are exquisitely expensive, a connoisseur that does not pick worn-out rags during the first round. My boss exclaimed to the girls, disposable by nature, to "Get out!"
The second group came in. In front of my drooling colleagues, I decided to pick the least plastic girl. The rest of the party also picked one female companion each. Drinks and chit chat aside, one thing was clear: for my married colleagues, there was absolutely no moral dilemma in here. There was no hesitation, let alone questioning as to why we were here: to have sex with a pretty girl.
Beer, more whiskey, small talk, hand feeding, fumbling, karaoke. Our session drew to a close, but not before the special service that awaited us. No sooner after we left the room, each of our girls took her designated companion upstairs, into a motel-style room. At this point of intoxication I had no fear in stripping down, as did my partner. We showered and proceeded to the bed. But trying to make me cum served no purpose. She was sorry and tried as hard as she could. I told her politely there was no use, and left it at that.
Being gay, I find the overall experience amusing in hindsight, knowing that I was never actually there to have sex with the women. I don't feel guilty for going. I do though feel regret that I successfully performed what was expected of me, setting a precedent for future visits. The next day in the office, I am now 'friends' with my boss. Female colleagues wonder why we have become so chummy. All I can do now is be wary of "dinner with the boss" invites.
South Korea is self-repressive. From office environments to pressures of marriage, being yourself in the open is frowned upon. The room salon illustrates how South Korean men let it all out in the comfort of another world, in the expensive basements of Gangnam, a dark underside of South Korea where anything goes. As one of my managers — married — puts it, "I am a single man on weekdays". This seems to be the unspoken rule in male-dominated company life which exempts them from qualms about immoral behaviour or adultery. So pervasive is the culture of money for sex that I have yet to hear of any male South Korean office worker friend that has not participated in after-work sexual gratification.
Last week, before the annual Queer Parade, there was significant opposition to homosexuality, mainly based on moral grounds. One pastor argued that one of the main issues with homosexuality in South Korea is that the average gay person has 1,000 sexual partners and are at risk of contracting sexually transmitted diseases. Either he is ignorant of what is happening in these salons, or he is turning a blind eye to the real moral dilemma facing the country. Homosexuality apparently threatens the moral fibre of the nation, but men frequently cheating on their wives with prostitutes receive barely any attention from these righteous groups claiming to defend family values.
The same small far-right groups follow a selective and fundamentalist reading of a religion brought to Korea by Western missionaries but at the same time label homosexuality a dangerous Western import. But the real problem these groups should focus on takes place in the basements, highrises and back alleys of Seoul and beyond: Prostitution, adultery, and deception embraced by straight men are the real moral scourge on South Korean society.
Cover Image: the interior of a South Korean room salon (Source: an advertisement on YouTube)
Become a subscriber to access all of our content.