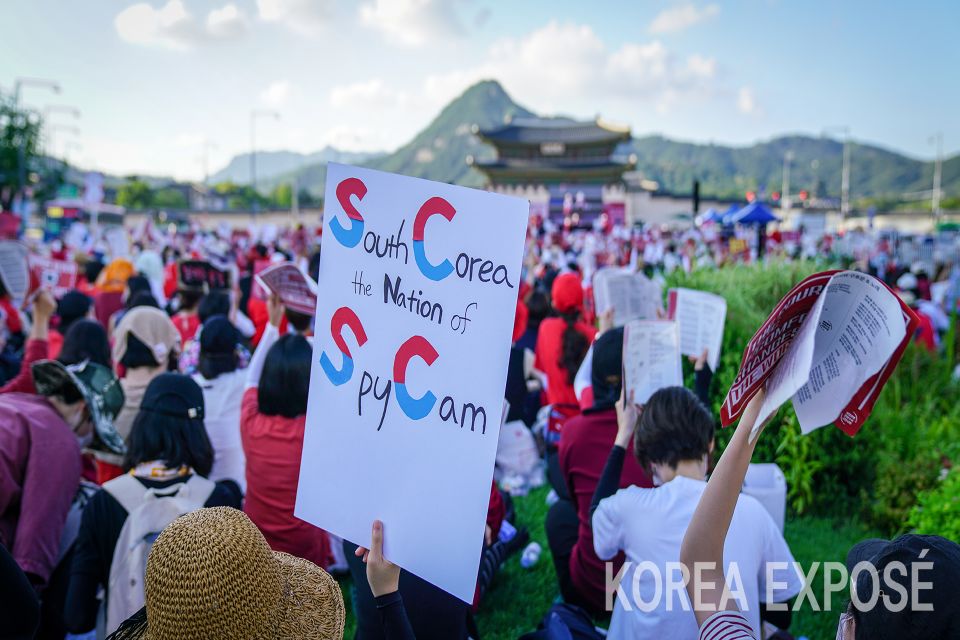 Interview: The Organizers of S. Korea's Spycam Rallies
There is now a huge library of articles discussing the historic anti-spycam rallies in South Korea (the fourth one just took place on Saturday, Aug. 4). But the organizers behind the movement remain largely faceless and nameless. There are around 200 of them, all women, all volunteers. Most of them are assumed to be younger, in their 20s to 30s, and with the exception of few staff, all of them remain anonymous even to each other.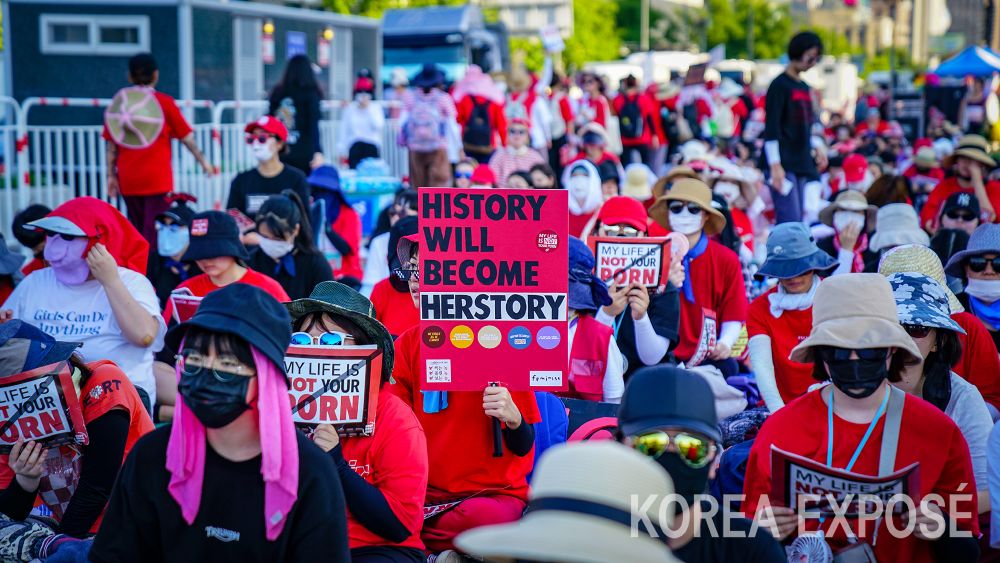 Their online club now boasts over 44,220 members, and is growing fast. So are their rallies: Since May, the first three rallies in Hyehwa, a well-known neighborhood in Seoul, already made history with record-breaking numbers of participants. The most recent one, held in Gwanghwamun, Seoul, was reported to have 70,000 women, despite the painfully hot weather on Aug. 4 (peaking around 35 degrees Celsius).
The organization, called Women March for Justice (and 'Inconvenient Courage' in Korean), are not without their controversies. Their stance to allow only "biological women" in the rallies — including reporters — have raised more than a few eyebrows. Some critics call them overly aggressive, even hateful in their speech toward men. Anti-feminists attempt to discredit their movement altogether.
But these women have a clear voice. They want to stop the rampant culture of consuming spycam as pornography, and they want to create a safe society for women. Watch our interview with some of the organizers on why they are not deterred by the challenges ahead. This interview was shot in early July after the third rally.
Video by Youjin Do. Text by Haeryun Kang. Images from the Aug. 4 rally by Jieun Choi.
Become a subscriber to access all of our content.