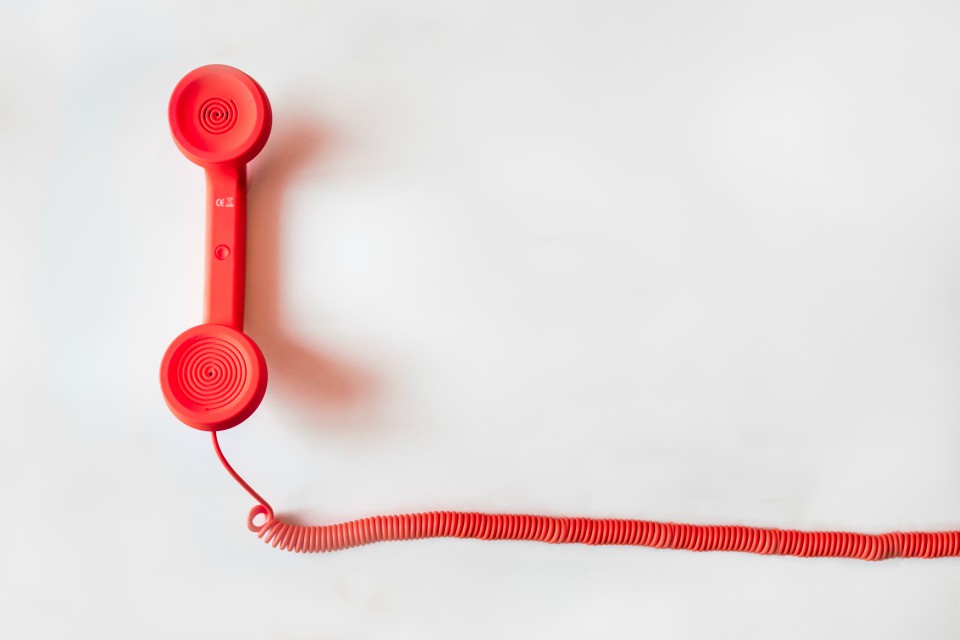 Call Me Maybe: How N. and S. Korea Actually Communicate
The new Moon Jae-in administration wants to reopen communication channels with North Korea. The two Koreas haven't talked on the phone for over fifteen months. But back when they did, at least two calls were made each day. What do these inter-Korean channels actually look like? And how do the two Koreas actually communicate — officially, at least?
The most famous channel is the one in Panmunjom, an uninhabited border village in the Demilitarized Zone between North and South Korea. Inside a building called "House of Freedom," South Korean officials sit at a desk labeled "South-North Direct Telephone." Right below a computer screen, a green telephone receives and a red telephone sends out calls. There's also a fax machine where North Korea sometimes sends messages whose topics range from logistics to threats. Less than 100 meters away from this building is Panmungak, where North Korea's communication office is located on the second floor.
This Panmunjom channel, connecting two buildings reachable in less than a minute, is the most famous because it was also the first. In 1971, in preparation for the first-ever meeting between the Red Cross in both Koreas, the inter-Korean hotline was first established in the two offices in Panmunjom. Today this hotline is often called the "Red Cross" channel.
"All the phone calls were official. We didn't exchange any unofficial jokes," Kim Yeon-cheol, a former communication official at Panmunjom in the early `90s, told wire agency Yonhap in 2008. To resolve the hegemony struggle of who gets to call first, Kim said, "We called them on odd dates, and North Korea called us on even dates."
Kim recalled the daily routine at the office: "Communication officials talked on the phone everyday from 9:00 to 9:05 a.m. Before leaving work, we talked again at 4 p.m. If there was other business, we were instructed by the government to exchange official messages on the phone."
This routine hasn't changed much — well, unless you count the confusion that resulted after North Korea changed its standard time zone to "Pyongyang Time" in 2015, making 9 a.m in South Korea 8:30 a.m in the North, even though it was just a few steps away.
In February 2016, Pyongyang stopped responding to South Korea's calls in the Panmunjom office. That was when the previous Park Geun-hye administration was pushing drastically more hard-line policies, especially in the aftermath of North Korea's nuclear test a month earlier. Park vowed to halt operations in Kaesong, a joint industrial complex in North Korea. A day later, North Korea cut off the "Red Cross" channel and shut down the Kaesong complex, which remains closed today.
According to Yoon Hwang, professor of Northeast Asian studies at Sunmoon University, there are currently 33 direct phone lines connecting North and South Korea via Panmunjom. They include the lines used for official messages, aviation control, meetings, economic cooperation, and more. According to the unification ministry, there are also eight lines that don't go through Panmunjom, mostly for military-related correspondence. Currently, all these lines are closed.
"Our basic stance is that the communication channels between South and North Korea should open," said Lee Duk-haeng, a spokesman for South Korea's unification ministry, on May 17. "The unification ministry has considered options on this internally but nothing has been decided yet…. Communication officials from the unification ministry are going to work every day and calling the North. But it isn't answering."
Cover image: Call me, maybe. (Source: Pexels)
Become a subscriber to access all of our content.