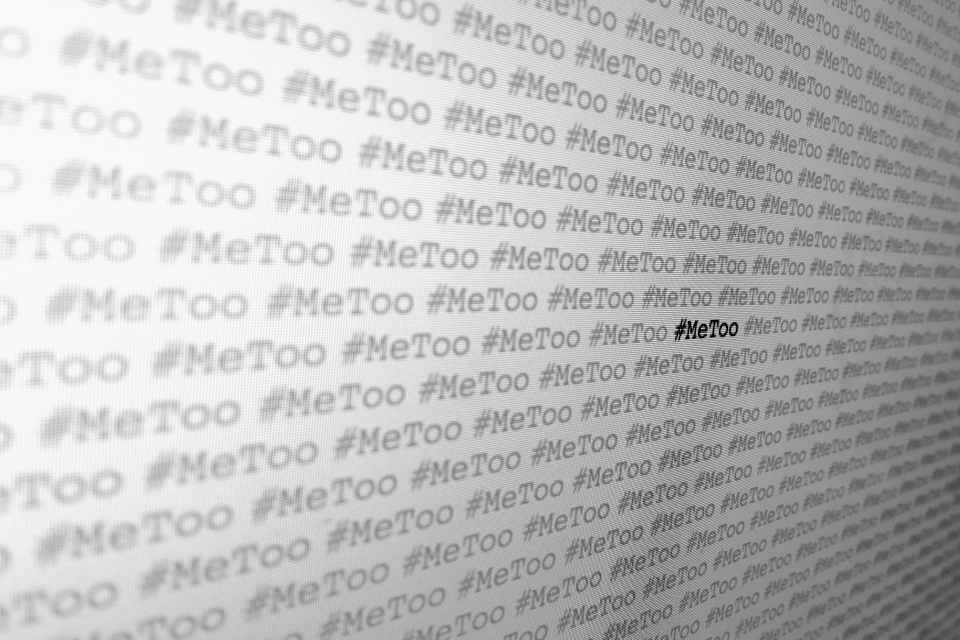 The Kevin Spacey Twist in South Korea's #MeToo Campaign?
The #MeToo movement is intensifying in South Korea. But in the sexually conservative society, the waters get murkier when homosexuality gets involved.
On Feb. 1, a film director went public with her experience of sexual assault. She had been assaulted in 2015 by fellow director Lee Hyun-ju and wrote about the experience on her Facebook page (now private), using the #MeToo tag. Lee, in response, apologized publicly, and in a move that has spurred many questions, came out as a lesbian in the same vein.
"I'm writing to participate in the #MeToo Campaign," the victim wrote. She said she "gained courage" after a female prosecutor went on national television and spoke about experiencing alleged sexual assault.
The accused, Lee Hyun-ju, is a critically acclaimed director for her 2016 feature film "Our Love Story," which tells the story of a young lesbian couple.
One particularly poignant scene shows a moment of affirmative consent and respect: When the sexually inexperienced Yoon-joo, the protagonist, shows brief hesitation during her first night with Ji-soo, the latter quickly backs off, laughing to herself and tucking Yoon-joo into bed. The next morning, Yoon-joo tells Ji-soo, "I want to do it."
Lee said in a 2016 interview that the scene was meant to show that "their engaging in sex was not just a common, drunken activity, but a genuine decision. I wanted to depict them making love in broad daylight, with nothing to hide."
Last December, the Supreme Court of South Korea found Lee guilty of sexual assault, sentencing her to two years in prison, three years of probation, and forty hours of sexual education.
Lee argues that the encounter had been consensual. In an official statement released on Feb. 6, Lee claimed the encounter was initiated by the drunk victim, who was confiding in her about her personal struggles with sexuality. The admission that the victim was drunk complicates the matter; consent becomes harder to determine when parties are under the influence of alcohol.
In response, the victim posted on Facebook an excerpt from the initial verdict at the District Court, which, strangely enough, used her heterosexuality as further evidence of Lee's guilt: "The victim has a boyfriend with whom she is considering marriage, and neither her two colleagues nor professor have thought of the victim as being homosexual…. Thus it is difficult to see that the victim has homosexual tendencies."
In the two years between the assault and the verdict, Lee rose to prominence. She received acclaim from the film industry for her 2016 feature film "Our Love Story," winning Best New Director at the 38th Blue Dragon Film Awards and the Director of the Year Award at the annual Women in Film Korea Awards.
Lee stated that she would still like to claim her innocence despite the Supreme Court's ruling. She also took the moment to officially come out as lesbian. She claimed that she had been discriminated against during the trials because of her sexuality, and alleged that the judge asked her to "prove that she was not a man." After intense public criticism against her claims to innocence, she issued a new apology two days later and announced her retirement as director.
South Korea is still largely homophobic; it's not unlikely that Lee's sexuality could have resulted in social — even legal — discrimination. But it's questionable why Lee has decided to come out as a result of this scandal. One of her crew members accused Lee of "providing excuses and demanding rights under the label of a sexual minority."
Daily newspaper Joongang Ilbo pointed out the similarities between Lee and Kevin Spacey, who came out publicly as gay in his apology to Anthony Rapp, who accused Spacey of sexually assaulting him when he was fourteen.
Korea Exposé reached out to five prominent LGBTQ groups in South Korea, but all of them declined to comment on the Lee Hyun-ju scandal, due to the complex nature of the scandal and the still-ongoing discussions.
The spirit of #MeToo isn't new in South Korea, which has a rich history of feminist campaigns against sexual harassment. But the hashtag is catching on, as more victims and media outlets use the term for their own stories. Allegations of sexual harassment are increasing, from confessions within activist circles and most recently, in the theater world, prompting prominent producer Lee Youn-taek to suspend all of his activities because of the accusations against him.
Editor's Note: The previous article stated, "Lee, in response, pulled a Kevin Spacey by coming out in the same vein as her apology." This is a simplistic comparison that reduces the particular complexity of Lee Hyun-ju's case. We have revised the sentence to avoid a reductive comparison to Kevin Spacey. Many thanks to our Facebook reader, Doyun Lee for the insightful comment.
Cover image: #MeToo has prompted a widespread campaign against sexual harassment. (Source: Wolfmann via Wikimedia Commons, CCA SA-4.0)
*
Read more about the #MeToo in South Korea:
Become a subscriber to access all of our content.