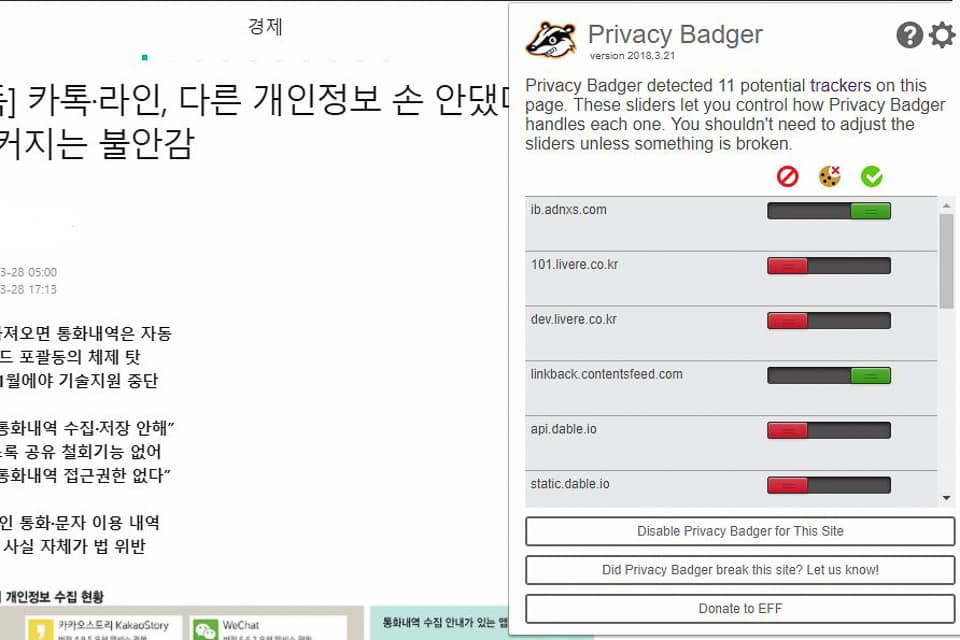 South Korea Investigates Social Media over Phone Records
South Korean authorities have begun investigating several of the country's leading social media and internet firms amid allegations of collecting user data without consent.
On Mar. 30, Korea Communications Commission (KCC) announced an investigation into four major social media platforms: Facebook, Instagram, Kakao Talk, and Band. The commission will also investigate the data collection policies and practices of Apple and Google.
Meanwhile, the Ministry of Science and ICT (MSIT) gave notice of a separate investigation into the data collection practices of Facebook, Kakao, and Naver.
The investigations were spurred by allegations from progressive daily newspaper Hankyoreh that major Korean companies have been collecting call records without informed consent.
The allegations were based on a technicality in Google's Android Ice Cream Sandwich OS, released in October 2011. User call records were classified as being part of contact lists, allowing app developers access to the call records of users who had consented to provide their contact lists.
"Though this investigation was brought on by concerns about call and text records, it will also examine overall data collection and management practices," Lim Hyeon-tak of the KCC told Korea Exposé.
Kakao's privacy policy lists the types of user information it collects with user consent, including telephone number, contact information, date of birth, gender, user ID and more. Call records are not collected, but pretty much everything else is.
Kakao is not alone in doing this. Almost every party with an interest in users' personal information constantly collects all that it can within the confines of the law. Personal information is the currency of the 21st century.
Ko Hak-soo, a law professor at Seoul National University, calls South Korea's data privacy law "highly stringent in its consent requirements."
"The legal framework itself is clear," Ko told Korea Exposé. "Companies ask for explicit consent and provide sufficient information about what sort of data will be collected. Yet responsibility for what happens to user information after providing consent is difficult to place with just one party.
"Consumers who have given full consent can raise objections afterwards that they are not obligated to know privacy policies to the letter, and legal verdicts have been increasingly recognizing these objections."
Big data always has been and will be collected for the foreseeable future. Even if the current investigations by the South Korean government fail to yield legally damning results, they could reveal loopholes in the current system of data collection.
In the meantime, it remains up to social media users to weigh up the pros and cons of sharing personal information in exchange for maintaining an online social life.
A screen capture of eleven third-party trackers on an article about data privacy. (Ho Kyeong Jang/Korea Exposé)
Become a subscriber to access all of our content.