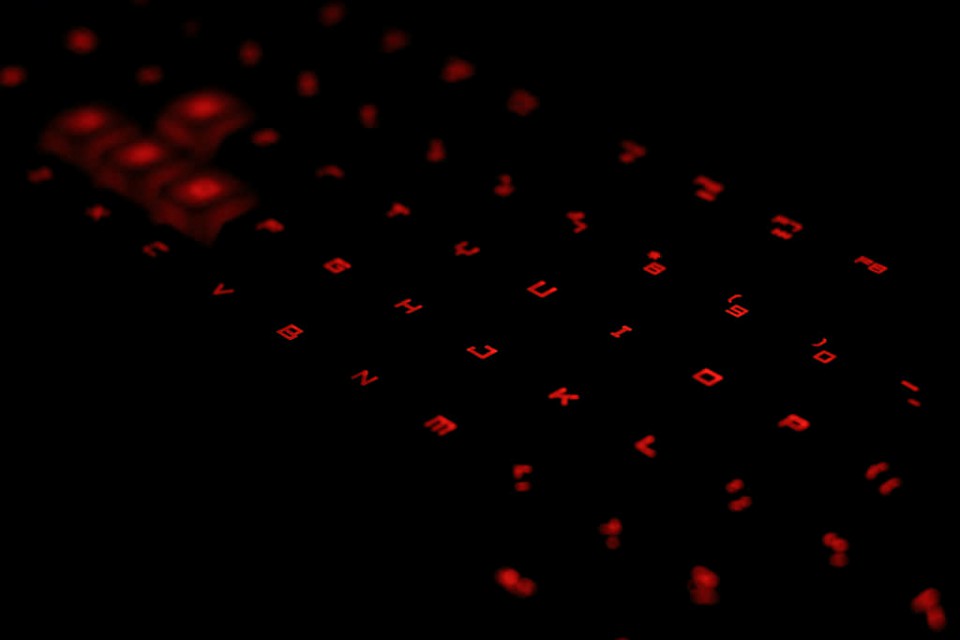 Druking Scandal Shadows Moon Jae-in's 'Super Spring'
Moon Jae-in's popularity has spiked after the inter-Korean summit meeting on Apr. 27, with different surveys quoting approval ratings from the 70s to the high 80s. The South Korean president may be having a 'super spring,' decked with summits (including one with Trump in May) and impressive headlines about renewed hopes for peace.
But today, one of the most popular political news on Naver News is a scandal that opposition parties have dubbed "Druking Gate," involving the manipulation of online comments, Naver's responsibility (or lack thereof), and possibly, Moon's own ruling Democratic Party.
Then again, maybe it doesn't say much that the Druking scandal is currently popular on Naver. After all, that's precisely what the scandal questions: the assumption that popularity on Naver, South Korea's largest search engine, is a truthful reflection of public opinion.
What happened?
On Apr. 13, South Korean broadcaster SBS revealed that a prominent blogger by the name of Druking — a portmanteau of Druid and King — had been arrested for using 614 portal site IDs and a macro program to automatically boost the popularity of certain online comments criticizing president Moon Jae-in. Police now say Druking has used over 2,000 IDs.
On the surface, Druking's actions seem anti-Moon. But his relationship with the South Korean president is more complex; Druking, identified by the surname Kim, used to be a member of the Democratic Party and a Moon supporter.
Opposition parties, especially the conservative Liberty Korea, argue that the blogger also manipulated online comments and rankings on behalf of Moon Jae-in during the 2017 presidential race, although there's no evidence of direct party intervention. Most damning for Moon is the fact that Druking had communicated with Democratic lawmaker Kim Kyeong-soo, Moon's "right foot" and close confidant.
Kim and Druking communicated via Telegram and Signal, apps both known for their encryption and privacy measures. Kim's phone has not been confiscated by the police as the extent of their communication is still being uncovered. Kim's secretary also received 5 million won from Druking last September, then gave it back this Mar. 26, right after Druking's arrest. Kim claims he wasn't aware of this transaction, and is still running for the position of South Gyeongsang Province Governor in the upcoming local election in June.
Read about the NIS manipulating public opinion in the 2012 presidential race: "South Korea's Trolling Game"
Had the Democratic Party commissioned Druking to sway public opinion during the presidential race? If he was on speaking terms with Moon's close aide, how deep did Druking's influence reach?
The answers to these questions are not yet confirmed. Today, Druking testified at his first hearing in Seoul Central District Court that he had manipulated the Naver rankings of popular online comments, from 10 p.m. on Jan. 17 to 2:45 a.m. on Jan. 18. The comments were reportedly critical of Moon's decision to form an inter-Korean hockey team in the Olympics. Other charges, especially Druking's ties to Kim Kyeong-soo, are still being investigated.
Druking was a Moon supporter since 2016, when he approached Kim and offered to help him with online campaigning. After Moon's victory last May, Druking allegedly asked Kim to appoint him to a Blue House position. When this request was denied, Druking allegedly switched from pro- to anti-Moon comments online.
Three opposition parties, including Liberty Korea, formed a coalition on Apr. 23, proposing the creation of an independent counsel to take over the investigations, which they believe to be currently biased in favor of Moon. The proposal is unlikely to pass unless the Democratic Party approves.
The Democratic Party argues that Druking was a deranged rogue agent who felt aggrieved at being spurned by the party. Left-leaning media are highlighting Druking's obsession with fortune-telling to show how strange — and therefore less credible — a figure he really is.
On Apr. 18, the Blue House stated, "The essence of this is clear: Someone used a macro program and it hurt the ruling party…. The government wants a thorough investigation and for the truth to come out."
Why Naver matters
"The problem isn't Druking, it's Naver," wrote Song Jong-ho, a journalist at Seoul Economic Daily.
Naver is the country's largest search engine. Naver News, the portal's news platform, hosts articles from most leading national and regional media outlets on its own domain, allowing Naver users to write and promote comments on each article — while never leaving Naver — using its 'agree' and 'disagree' functions, which are similar to 'likes' on Facebook.
86 percent of respondents consumed the news through portal sites, according to Gallup Korea, which surveyed 835 South Koreans in 2013. Many South Koreans think Naver is a media outlet. According to a 2017 report from the Korea Press Foundation, 54.2 percent of South Koreans thought portals like Naver and Daum were journalism outlets.
All in all, syndicating news has been good business for Naver. But Naver is facing the same questions plaguing Facebook: To what extent is it accountable for the abusive behaviors that happen on its platform? To what extent should it regulate user behavior?
Naver has long been criticized for its noncommittal approach to regulating the comments section. The company generates substantial revenue from Naver News traffic, and commenters that spur higher levels of engagement are given free reign. Only their user IDs are publicly revealed; their sex, age, and name remain hidden.
Even comment history, a commonly revealed feature in most news websites and online forums, can be hidden. There is no effective way to regulate the spread of misinformation or screen for non-human activity.
Naver requires a verifiable phone number to sign up, while each account is allocated one vote per comment. But it's not hard to get multiple IDs, even hundreds. According to Oh Jong-hyeon, a marketer familiar with macro programs that Druking used, one person can obtain multiple IDs by purchasing a fake ID or hacking into real accounts.
"Abusing [the system] requires three conditions: multiple IDs, multiple IPs and a macro program," Oh said on Kim Hyun-jeong's News Radio on CBS.
Druking knew how to abuse Naver. His macro program automatically clicked thousands of 'agree' on Naver News comments at once, instead of Druking having to manually perform the same action.
Macro programs, which generally remember specific sequences, keyboard strokes or clicks, aren't illegal, per se.
Using one to boost visibility of comments and articles could be ruled illegal under Article 314 of the Criminal Act, which deems criminal "interfering with another person's business by…inputting false information or improper order into a data processor, or creating any impediment to the processing of data in any other way."
Legal experts told Yonhap that a macro program, if ruled illegal, would most likely be deemed an example of an impediment to the processing of data.
Naver, in response to rising criticism, recently announced that it will limit the daily number of comments and 'agree' clicks for each user.
A very small percentage of Naver users actually leave comments — some estimates say less than 1 percent, although this number couldn't be verified independently by Korea Exposé. "These are the people creating public opinion," said journalist Song.
Haeryun Kang contributed to research and writing. Editor's note: The conclusion has been updated at 3:00 p.m. KST on May 3, 2018.
Cover image: A computer keyboard. (Source: Dawid Cedler via Flickr, CC BY SA-2.0)
Become a subscriber to access all of our content.