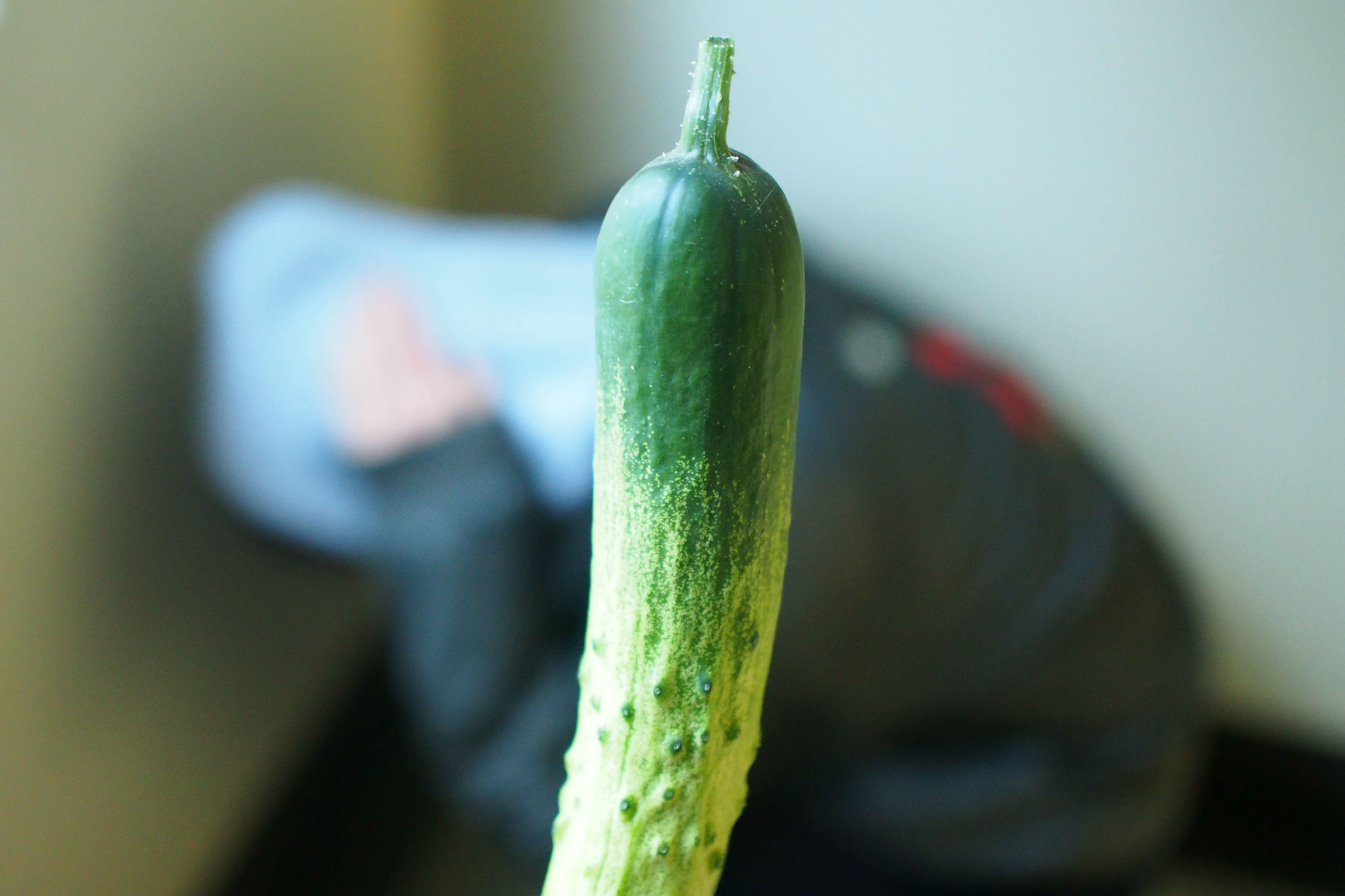 Vegetable Rage Hits South Korea as Cucumber Haters Revolt
"People put cucumber on cold noodles, sliced it in sandwiches, shoved it into gimbab…… 'Just put up with it,' they told us. We were erased from the world, isolated, but now I know – I'm not the only one who hates cucumbers. Now is the time to fight."
This is the Great Cucumber Manifesto, posted by the administrator of the Facebook page "People Who Hate Cucumbers." This fearless diatribe from a cucumber hater garnered 90,000 likes in just one week, as the oppressed, cucumber-phobic minority rose up in solidarity.
"I have never felt a stronger sense of belonging than here in this group," wrote Facebook user Lee Gang-jun. People soon started sharing some of their most candid personal memories and traumas related to the green tubular vegetable. The many anecdotes about how South Korean society brutally forces its members to consume cucumbers were accompanied by powerful images.
"We had pickles in our school lunch and I told my classmates that I couldn't eat them. But they made me finish them all, saying we wouldn't get smiley-face stickers unless everyone in the class ate their meal. I vomited, cried, secretly spat the pickle into my hand, and finally got a sticker. A sticker, for having eaten a cucumber… I pray to god for a world where we are no longer forced to eat cucumbers."
The string of solemn pledges and tragic episodes touched the minds of many, prompting companies to launch new products like "cucumber-free gimbab (seaweed rolls)." Group members claim they have been greeted offline by restaurant workers upon revealing their identity as cucumber-haters. "I never expected this group to actually enhance my quality of life. I thought it was just for fun, but now it's really changing the world…" said Kim Min-ji, another Facebook user.
People grow averse to cucumber for many reasons — its watery texture, its green hue, its tubular shape… the list of causes is endless. Many traditional South Korean dishes come with cucumbers: naengmyeon (cold noodles), jjajangmyeon (Chinese black noodles) and gimbab, to name but a few. But an oppressive communal culture is also forced upon many to maintain a "balanced diet," leaving cucumber haters vulnerable to accusations of being "picky eaters." The haters argue that their aversion to cucumbers isn't just a preference but a mental block, or even a genetic predisposition.
One reason for the deep resonance of cucumber hatred may be that haters' plight is consistent with that of many minority groups in South Korea. Numerous parody sites hopped on the haters' bandwagon, with pages like "mushroom-haters" and "bell pepper-haters" appearing. But the laughter stopped when someone created a page called "women haters," which was quickly taken down.
"If this 'haters group' becomes a meme and starts being consumed in a more mainstream context, it will breed various forms of hatred throughout society — and that's when it becomes a problem," wrote a Twitter user.
"What's problematic is the fact that the object of hatred is increasingly the cucumber itself, and not the society that enforces its consumption," pointed out Facebook user Gang Min-ho. Thankfully, there are growing efforts in South Korea to be sensitive when it comes to minority narratives. But even amid such criticisms, cucumber-haters are reveling in the moment, creating some hilarious cucumber memes.
Cover Image: Korea Exposé bought a cucumber and took a picture for this article. (Ben Jackson/Korea Exposé)
Become a subscriber to access all of our content.