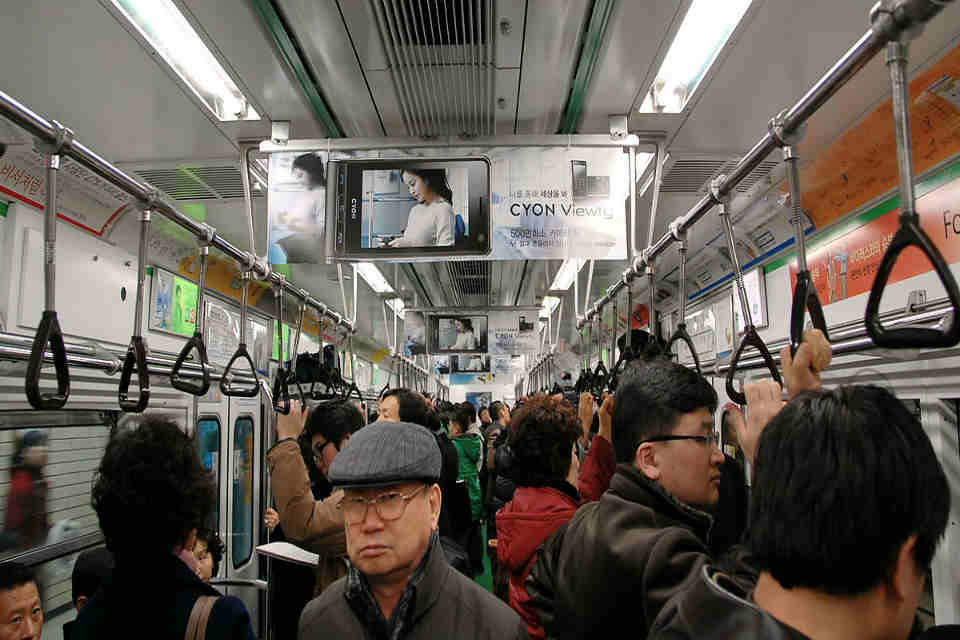 Seoul's 135-minute Commute: Dead Time or Opportunity?
South Korean capital Seoul is famed for its work hard, play hard culture. But it turns out "commute hard" is also part of the picture — a 2017 survey by local employment website JobKorea found that Seoulites spend an average of 134.7 minutes commuting every day.
"The atmosphere in my company was so tense that going to work was miserable for me," said media strategist Noh Young-eun. "Everyone's face in the subway was so grim. If I had to describe it as a color, it would be grey."
To tackle the problem, Noh and her colleague Kim Ji-un quit their media company to create "Wal's Breakfast Club," one of a handful of startups creating better mornings for South Korean women.
Founded in July 2016, the breakfast club-themed podcast targets young working women via local platforms AudioClip (from Naver Corp) and KaKaotalk Plus Friend. A dog named Wal narrates true stories of women in their 20s and 30s, describing their daily struggles and cooking them imaginary breakfasts according to the theme of each day's story.
Noh plans to monetize the podcast's content through product placement, such as specifying the brands of ingredients used in each breakfast recipe.
Modoo Shuttle is another local startup aiming to ease the pain of the morning commute. Users enter their home and workplace addresses on the website and are matched with other commuters nearby. Once more than 8 people sign up for a similar route, a bus is launched. The more people sign up for the same route, the lower the fare — if the bus fills to the maximum of 39 people, a month of commuting can cost as little as 60,000 won (about $56).
In addition to long commuting hours, mornings are especially tough for working women in South Korea — according to local site Trendmonitor, almost 8 out of 10 think juggling work and raising children is impossible. In response, ex-Goldman Sachs employee Sophie Kim founded Market Kurly, South Korea's version of Amazon Fresh. The startup delivers fresh groceries, ready-to-eat meals and banchan (side dishes) by 7 a.m. if orders are placed before 11 p.m. the night before, taking the hassle out of breakfast preparation.
Seoulites' 135-minute commute takes up an average 13 percent of their waking hours — there's still plenty of room for more creative startups to help make better use of this time. 
Cover image: A world of fun awaits commuters on Seoul Metro (Source: Wikimedia Commons)
Join the newsletter to receive the latest updates in your inbox.