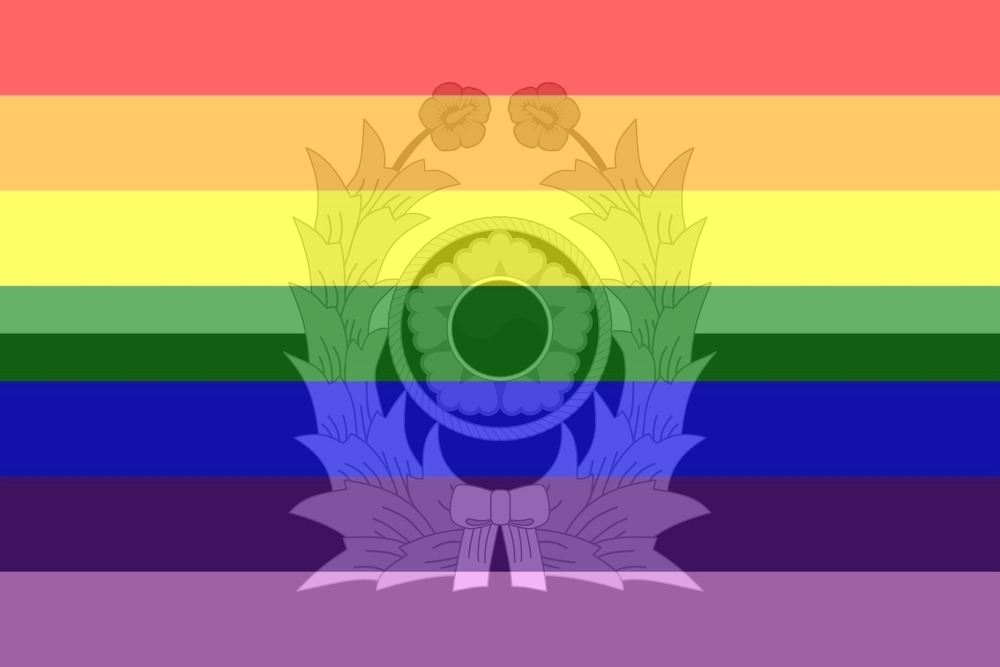 Military Prosecutors Seek Jail Sentence for Gay Soldier
South Korea's military prosecutors are seeking a two-year prison sentence for "Lieutenant A," a soldier accused of having anal intercourse with a colleague. A military court is due to pass sentence on May 24.
Lieutenant A is thought to have been caught as part of the army's alleged witch hunt against homosexual soldiers, resulting in the building of a gay blacklist in February and March of this year. The blacklist investigations allegedly began when a video surfaced online of two soldiers having sex. Lieutenant A is not one of them.
According to the Military Human Rights Center Korea (MHRCK), the army then went on to identify not only the personnel in the video but any soldier who might be gay, using phone records and interrogations, in which some soldiers were forced to reveal the sexual orientation of others. The Republic of Korea army denies that the gay blacklist exists.
Lieutenant A's chances do not look good.
"The possibility of a not guilty verdict is zero," said Lim Tae-hoon, head of MHRCK. South Korea's Military Criminal Act explicitly bans anal sex (consensual or not) among personnel, and prosecutors possess evidence that Lieutenant A engaged in it.
Article 92-6 of the Military Criminal Act (titled "Indecent Act" (sic)) states, "A person who commits anal intercourse with any person [in the military] … shall be punished by imprisonment with labor for not more than two years."
Anal intercourse is not illegal in South Korea, outside the military (although same-sex marriage is). The rights of LGBT personnel in the military look set to remain unimproved until this article of the law is abolished. The problem is, LGBT rights groups have yet to achieve proper political representation in South Korea.
"Lawmakers are too frightened of public opinion," said Lim. "Advocating gay rights still brings them big disadvantages, both in terms of votes and in terms of funding from organizations like churches." Large protestant churches in South Korea are often extremely wealthy and able to mobilize thousands of voters, making them important allies for politicians. They are also notoriously vocal opponents of LGBT rights.
Earlier this year, lawmaker Kim Jong-dae of the progressive Justice Party attempted to table a motion in the National Assembly to remove Article 92-6 of the Military Criminal Act, but failed to gather the requisite 10 signatures from lawmakers (the National Assembly has 300 seats). Only Jin Sun-mee of the center-to-left Minjoo Party joined the Justice Party's six lawmakers in signing the proposal.
According to Lim at MHRCK, Lieutenant A is the first of some 32 former and current soldiers — part of the alleged blacklist investigations — facing prosecution by the South Korean army for violating Article 92-6. "The military is keen to get them all convicted," he said.
Cover image: Republic of Korea Army flag with colors adjusted. (Original image source: Wikimedia Commons)
*
For more, read our feature story on the gay blacklist in the army:
Become a subscriber to access all of our content.