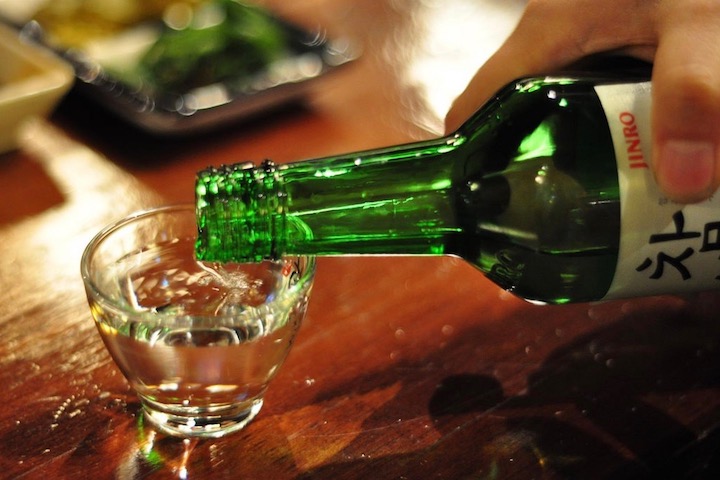 More South Korean Teens Hitting the Bottle Too Hard
Everyone knows that South Koreans like a drink, but won't someone please think of the children?
That's just what the Health Insurance Review & Assessment Service (HIRAS) has been doing, having released this week the results of a study indicating that South Korean teenagers are taking their first drinks at an average age of 13, and sometimes drinking to excess throughout their teen years, with increasingly dangerous consequences.
The HIRAS study (acquired by Korea Exposé via the office of People's Party lawmaker Kim Kwang-soo) found that the number of South Koreans aged 10-19 seeking treatment for alcohol-related issues has jumped by 25 percent, from 1,415 cases in 2012 to 1,767 cases in 2016. HIRAS explained that the data are based on records of hospital visits by South Koreans in that age bracket, for a few different drinking related ailments: single episodes of illness caused by excessive drinking, alcohol addiction and dependency, and experience of alcohol withdrawal symptoms.
Given that South Korean kids generally spend their teens mired in the country's pressure-cooker educational system, studying day and night with the hope of getting into a good university, it's little wonder why they might like to unwind with an adult beverage.
And even young students with no income besides pocket money from their parents can afford to get wasted. A bottle of soju, Korea's ubiquitous grain-based liquor, costs less than two dollars. Ease of availability is also not an issue; in densely-populated South Korea, a grocery or convenience store is rarely more than a short distance away, and all such stores sell soju and beer (though they cannot legally sell alcohol or tobacco to customers younger than 19).
South Korea has been described as "The country with the world's worst drink problem", and at least one measure puts South Koreans' consumption of liquor as far and away tops in the world. But data from the OECD, a group of middle and high-income countries, has South Korea around the middle of the pack when it comes to booze consumption.
But this drinking is generally thought of as taking place among adults, and groups of tipsy colleagues in business attire are a common sight on South Korean streets after dark. One almost never sees groups of teenagers consuming alcohol in public in South Korea.
The increase in cases of excess underage drinking has taken place alongside a spike in another kind of delinquency: Between 2011 and 2015, the number of minors implicated in cases of physical assault almost doubled, from 3,600 to 6,600.
On the day the HIRAS study was released, lawmaker Kim Kwang-soo, a member of the National Assembly Health and Welfare Committee, issued a press release calling for increased budget to devise measures to prevent youth drinking.
Cover image: Graham Hills/flickr (CC BY 2.0)
Become a subscriber to access all of our content.