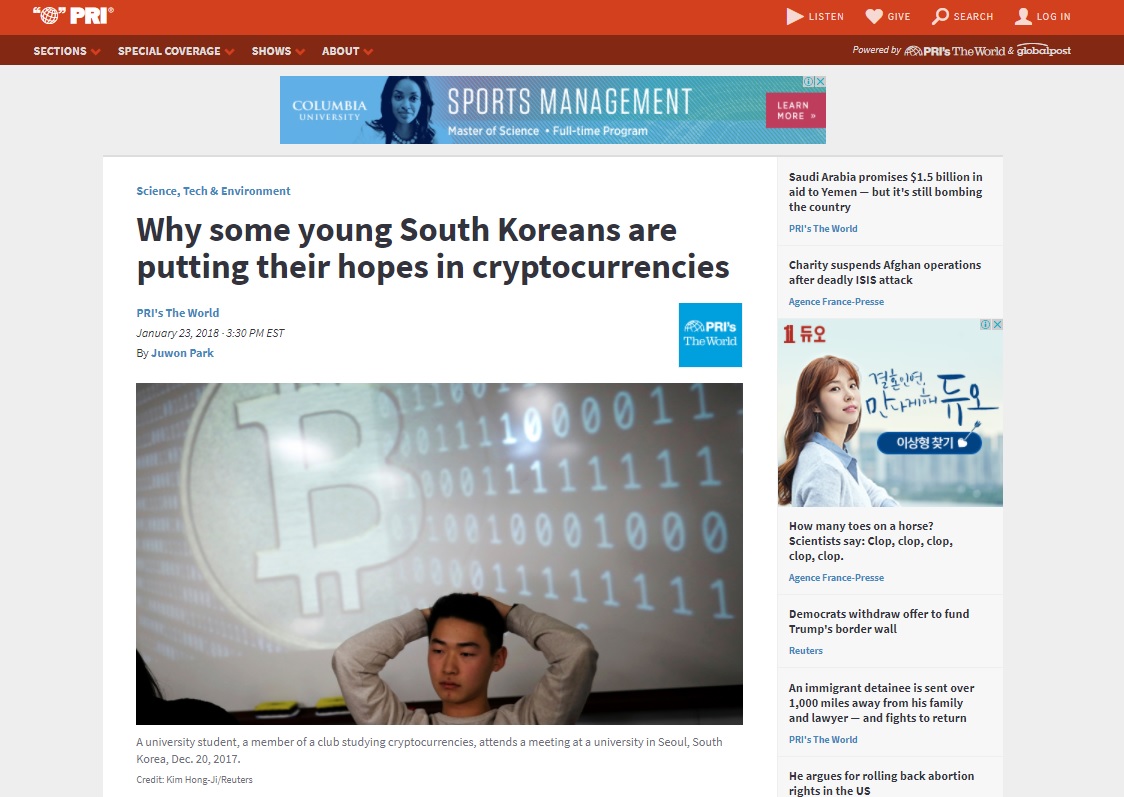 Juwon Park: On Cryptocurrency for PRI
An excerpt of business writer Juwon Park's "I am a 24-year-old South Korean and my hopes are in cryptocurrency" has been published on PRI's The World.
"Cryptocurrency … is like a ray of sunshine for me," Park, who recently invested about $2,500 in Ether and Ripple, told PRI.
"Before, I was thinking about grad school. I was thinking about … potentially getting a house and that's possible only through a loan," Park said. "But now, with cryptocurrency, I could potentially … make some money for myself to further my education and potentially — if I get lucky — to get a house. So I think of it as more of an investment."
Read the full piece here on Korea Exposé.
Become a subscriber to access all of our content.