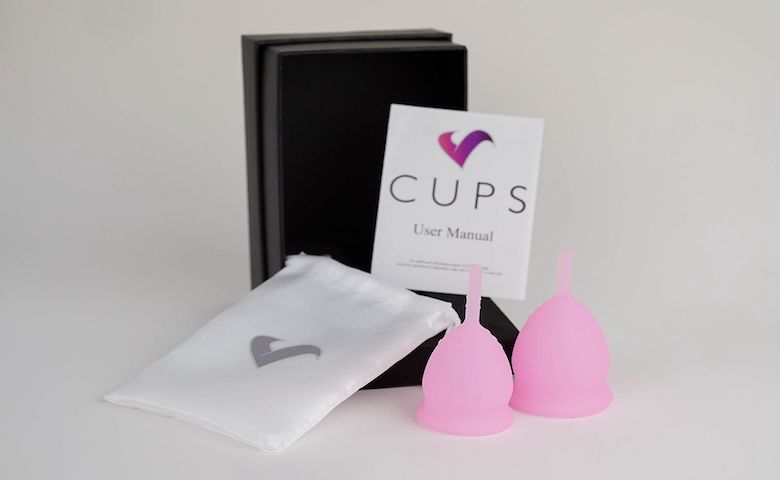 Government Mulling Easier Access to Menstrual Cups
Good news for South Korean women: In the wake of a scandal last month involving evidence that the country's top-selling sanitary pad products contained toxins, the government is taking a step toward legalizing menstrual cups, although the government denies that this action is caused by the pad scandal.
Last month's scandal was caused by a report from a South Korean feminist group, which found toxins in menstruation pads from popular brands. The report resulted in a surge of interest in alternatives to domestically produced pads. The alternatives included organic cotton sanitary products, mainly from foreign brands, reusable cotton pads and menstrual cups. Menstrual cups are bell-shaped, reusable products that collect menstrual blood.
But despite the rising interest, menstrual cups have been relatively hard to get in South Korea (though not impossible). Officially, they aren't on the market because the Ministry of Food and Drug Safety (MFDS) hasn't yet certified their safety. For now, a South Korean customer can purchase menstrual cups from usually foreign brands, only in small quantities for personal use.
So far, one South Korean manufacturer and two importing companies have submitted requests for permission to officially sell menstrual cups, said Kang Ju-hye, an MFDS researcher.
The MFDS has been restricting sales of menstrual cups until tests ensure they are composed of safe material (most menstrual cups are made of medical grade silicone). Hankyoreh, a left-wing daily newspaper, reported in April that an order of more than 500 menstrual cups from France didn't pass South Korean customs, due to the large size of the purchase.
Since early 2017, there have been reports about the South Korean government possibly legalizing sales of menstrual cups.
Kang, the MFDS researcher, told Korea Exposé that the Ministry's move toward authorizing sales of menstrual cups is unrelated to the scare over unsafe sanitary pads. "The companies need to prepare the relevant documents to get authorization for sales. At the Ministry's end, it takes time because we have to assess the companies' applications," Kang said.
In late September, the MFDS contested the feminist group's research results, claiming that the sanitary pads sold in South Korea are safe for lifetime use. According to the Ministry's own investigation, the products were found to contain extremely small quantities of the 10 most hazardous volatile organic compounds (VOCs), which can cause irritation and liver, kidney or central nervous system damage.
Critics challenged the result, saying that the MFDS failed to consider that the products in question remain in contact with a sensitive body part for hours at a time, and therefore could still pose a health risk.
"The study was conducted under the premise that VOCs [from the pads] are absorbed 100 percent into the body, concluding that the level of toxicity is not worrisome," said Kang, defending the MFDS study.
Cover image: menstrual cups. (Source: Kaitilyn Nicole on Wikimedia Commons, CC BY-SA 4.0)
Become a subscriber to access all of our content.